Awards Season
Big Stories
Pop Culture
Video Games
Celebrities
20 Best Podcasts of 2022 — So Far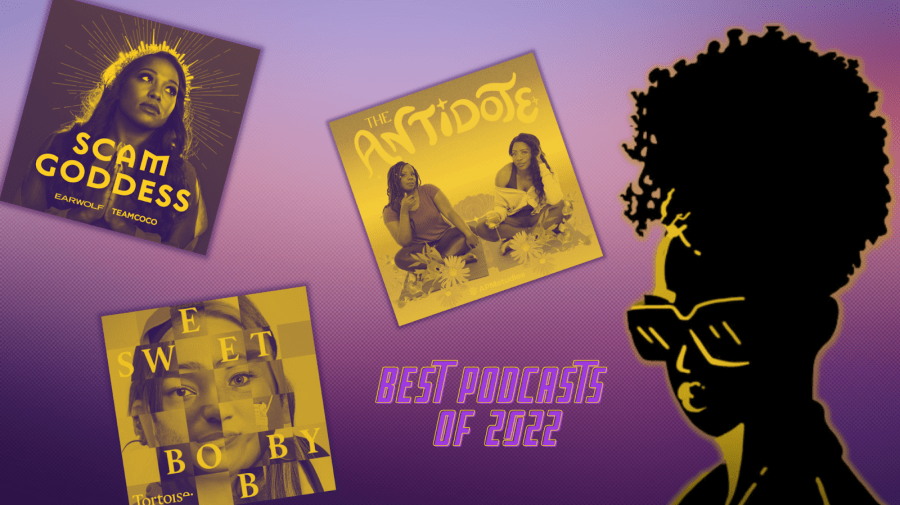 Podcasts have evolved over the last 10 years. Instead of just a few captivating stories here and there, this form of entertainment is now as popular and varied as TV. While there have been quite a few magnificent podcasts — both new releases and fresh seasons — we can't list them all. So, here, we're focusing on a few that are really making waves or hitting their strides in 2022. With captivating stories and engaging hosts, these 10 titles are the best podcasts of 2022 — so far.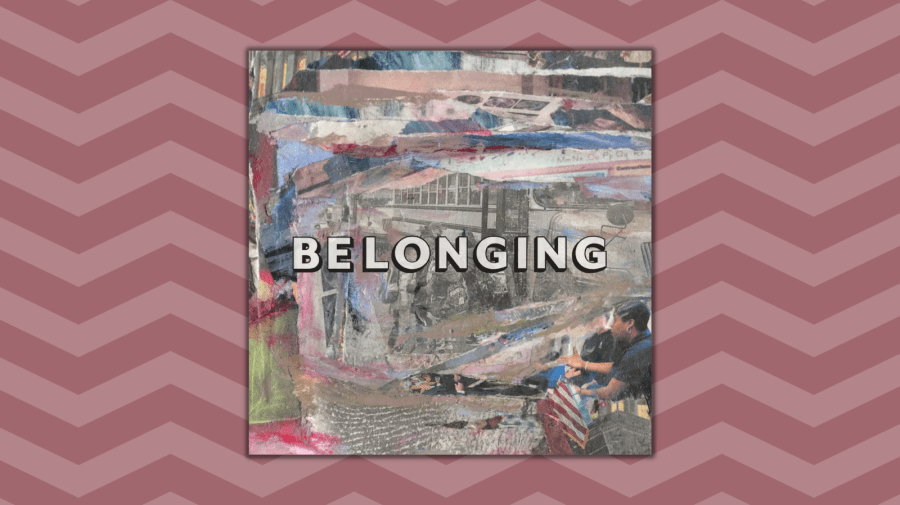 What is an educator's role? Belonging , a podcast from the Belonging Collective, offers a refreshing take on this question. Host Erica Young's rich voice and compelling storytelling draws listeners in as she explores what it means to belong, and how educators can create spaces where all students feel welcome. Young intertwines stories from students and educators with superb audio engineering that immerses the audience in an experience that is as emotionally evocative as it is informative.
Scam Goddess
Scams, cons, robbery and fraud are at the heart of this hilarious podcast hosted by amiable actor Laci Mosley. Although Scam Goddess has been around since 2018, it truly hit its stride in 2022. So far, Mosley has chatted with noteworthy guests like Monét X Change, Kevin Fredericks and Jonathan Van Ness, all while covering stories about scams that will make listeners clutch their pearls and chuckle at the same time.
Body Stuff with Dr. Jen Gunter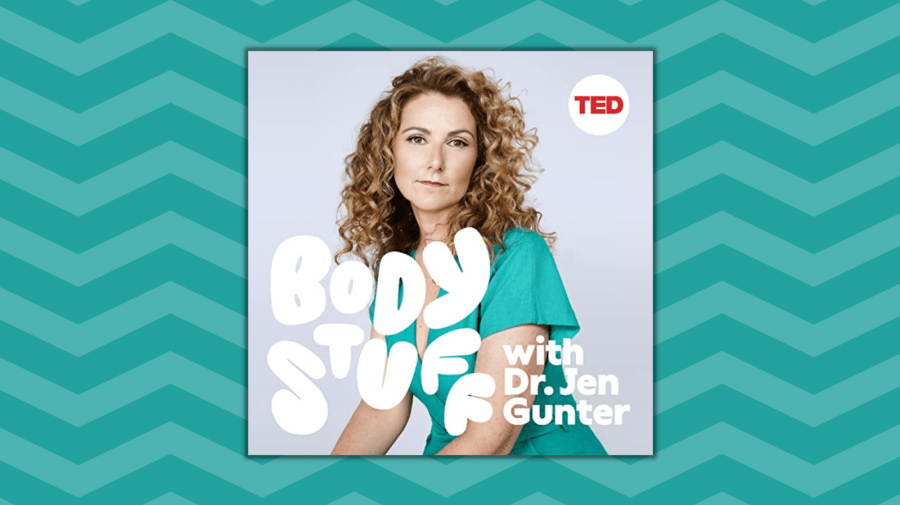 There's so much information about health on the internet, which makes it challenging to separate fact from fiction. Thankfully, Dr. Jen Gunter is here to set the record straight with Body Stuff . Although the podcast began in 2021, this year's sophomore season is particularly interesting.
So far, the podcast has tackled topics like metabolic function, prescription drug prices and food allergies, just to name a few. Dr. Gunter and the experts she interviews offer up fresh perspectives on common body issues, giving listeners an opportunity to comprehend complex scientific topics more thoroughly. And, in the end, that helps us all understand ourselves a bit more.
Sounds Like A Cult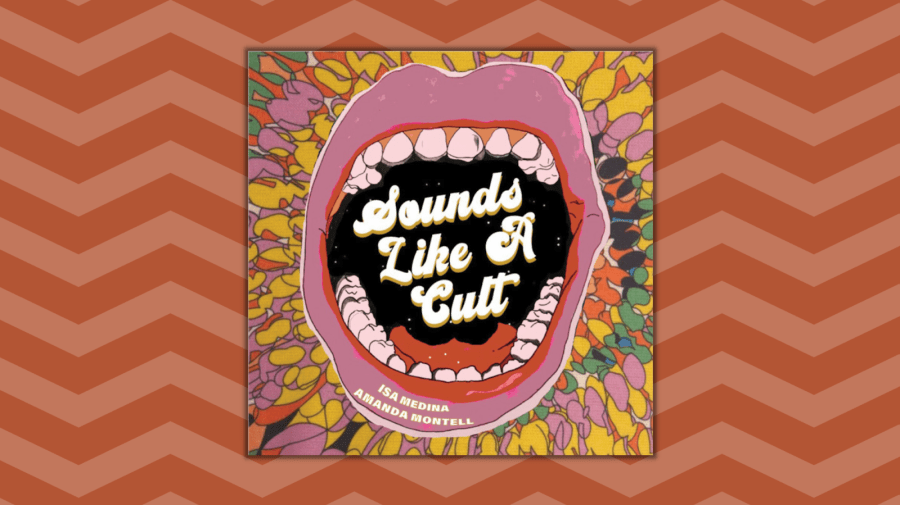 Imagine sitting with your friends after a night on the town and talking about a wild cult story you heard. Well, that's what Sounds Like A Cult feels like. This podcast is a fascinating ride that, each episode, explores different fringe movements. The charismatic co-hosts, Isa Medina and Amanda Montell, then decide whether or not these groups or movements — like SoulCycle, for example — qualify as cults. The podcast examines human behavior in an approachable and conversational way, making it the perfect listen for anyone who's captivated by such stories.
Normal Gossip
According to the host of Normal Gossip , Kelsey McKinney, there's nothing wrong with a little gossip. As you might expect, this podcast gives listeners a great dose of gossip — without the personal connection. Kelsey chats with guests about their relationship with gossip and shares anonymous tea with the audience. It's decadent, hilarious and totally satisfying.
Borderline Salty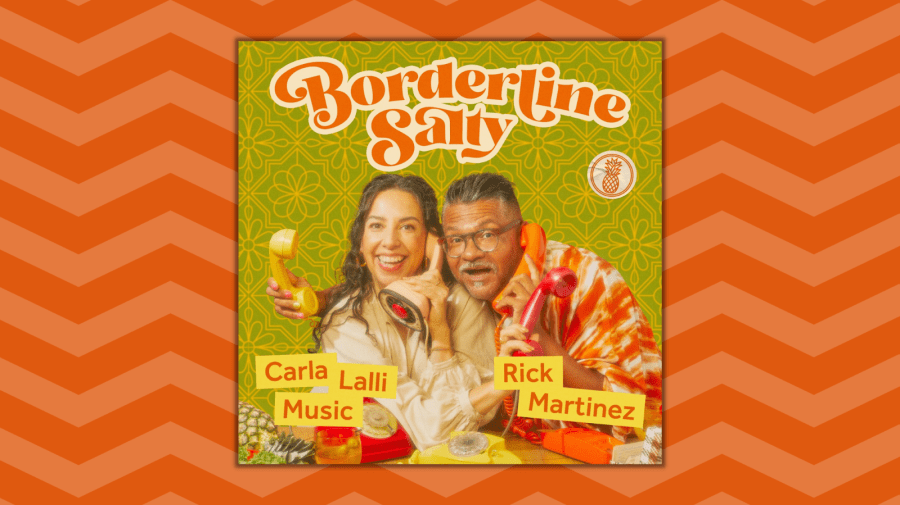 Carla Lalli Music and Rick Martínez are magnificent chefs with sparkling personalities — and that makes them the perfect hosts for Borderline Salty . The long-time friends and collaborators came together to create a fun space to talk about food, all while sharing a glimpse into their friendship. The weekly podcast launched this year and has already been quite well received by dishing up cooking advice and pairing it with a side of this dynamic duo's quirky comedy.
Project Unabom
You've probably heard of the Unabomber — but have you heard the whole story? Host Eric Benson delves into the Unabomber from the perspective of his brother, the FBI, and even Ted's writings. Although this story has been covered by several different outlets, Project Unabom provides exclusive interviews as well as new reporting from an award-winning journalist. Undoubtedly, this eight-episode deep dive into what led up to the infamous domestic terrorist attack will have you glued to your Airpods.
Sistas Who Kill: A True Crime Podcast
MaRah and Taz host Sistas Who Kill , a true crime podcast that centers stories that involve Black women. The hosts' irreverent humor and thorough research uniquely illuminates these (often untold) stories. Not to mention, they're a breath of fresh air in the true crime space, but the stories they cover have all of the usual trappings of murder and intrigue that fascinate true-crime listeners. Although this podcast debuted in 2021, it's truly hitting its stride and creating some great buzz this year. And rightly so — it's an absolute gem.
The Antidote
This honest and optimistic podcast, which is hosted by the effervescent Amy and Grace, opens with the piercingly truthful statement — "the world is a dumpster fire" — and then proceeds to make us belly laugh, thanks to all the hosts' charming banter and sharp social commentary. In every episode of The Antidote , the hosts share their feelings about current events, but this commentary is punctuated by interviews with phenomenal guests. Just as the name implies, it's a feel-good podcast that's sure to brighten up your day.
Deliver Us From Ervil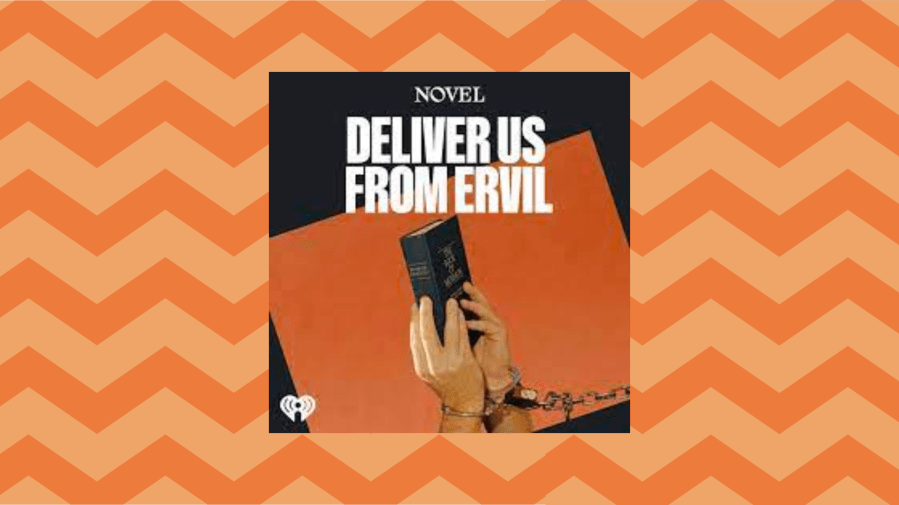 Can't get enough cult content ? You're not alone. Deliver Us From Ervil takes an intimate look at a corrupt town, the cult that resides there, and the controversial leader at its center. This Jesse Hyde-led podcast uses rich storytelling interspersed with interviews with a varied cast of characters including members of the community, police, reporters, and members of the infamous LeBaron family. Deliver Us From Ervil tells a fascinating history that connects to a larger story about how cults form. The podcast focuses on Ervil LeBaron and how he transformed from a community leader to a criminal mastermind. It's a story about power, faith, and community that stands out among this year's podcasts.
My Mother Made Me
Jason Reynolds loves his mother so much he's decided to share that love with all of us in the heartwarming and thought-provoking Radiotopia podcast, My Mother Made Me . Reynolds is an exceptional writer, and it's evident in the evocative and beautiful script. The love is palpable as Jason Reynolds speaks to and about his mother, but the warmth doesn't stop there. In addition to witnessing that beautiful relationship, guest pop-ins like a brief moment with LeVar Burton in the first episode, are the cherry on top of this incredibly heartfelt podcast.
Roy's Job Fair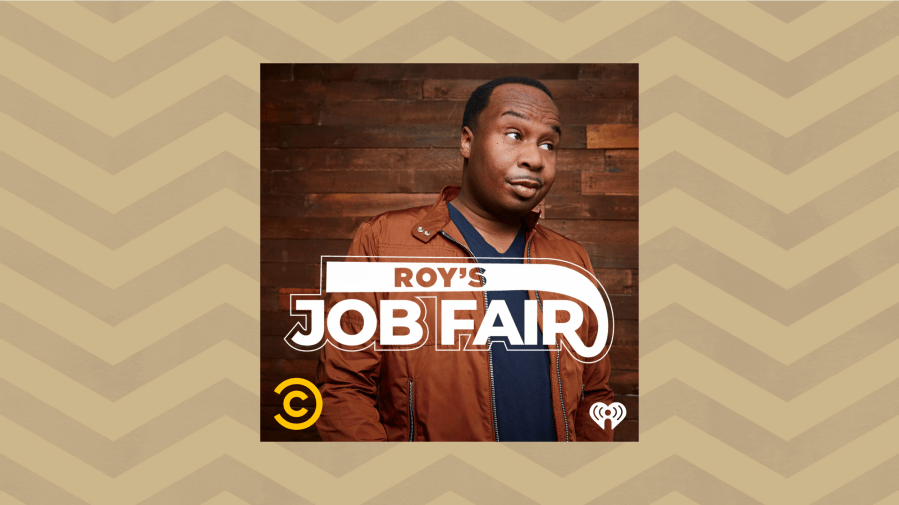 You may know him from his time on The Daily Show or his hilarious internet presence. Roy Woods Jr. has had a career in comedy for decades and his skills go far beyond firing off hilarious tweets. This multi-talented comedian is also a wonderful podcaster and his show Roy's Job Fair is delightful. His velvety voice and impeccable comedic timing pair perfectly with his interview style as he talks to people about their eccentric work history. It's as unique as it is engaging and a must-hear podcast.
The Loudest Girl in the World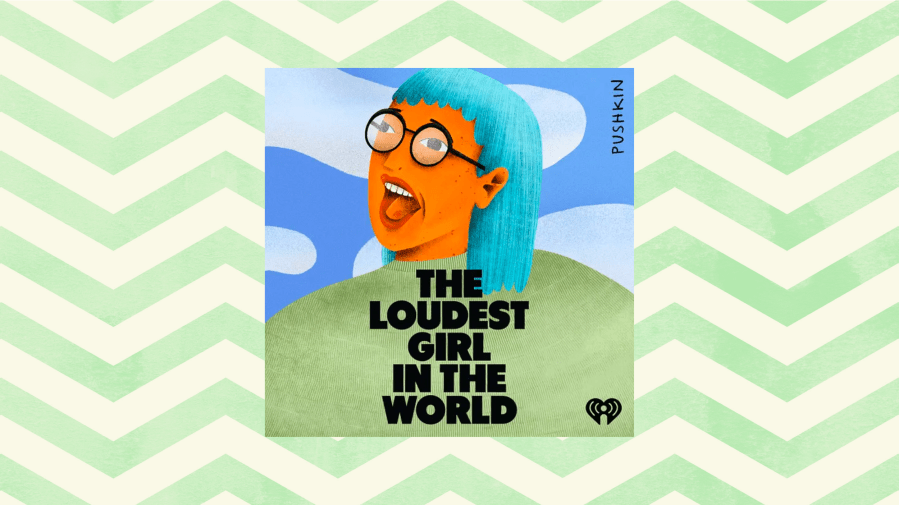 Have you had a moment that made everything just click? Lauren Ober has. When the COVID-19 pandemic turned everyone's world upside down, Lauren Ober made a discovery that made everything make sense. After spending her entire life struggling with social interactions, sensory issues, anxiety, and the fallout from all of it, Lauren Ober received a late autism diagnosis, and her whole world transformed. The Loudest Girl in the World takes listeners along for the ride as she explores what it's like to be newly diagnosed and revisits her life before diagnosis.
The Superhero Complex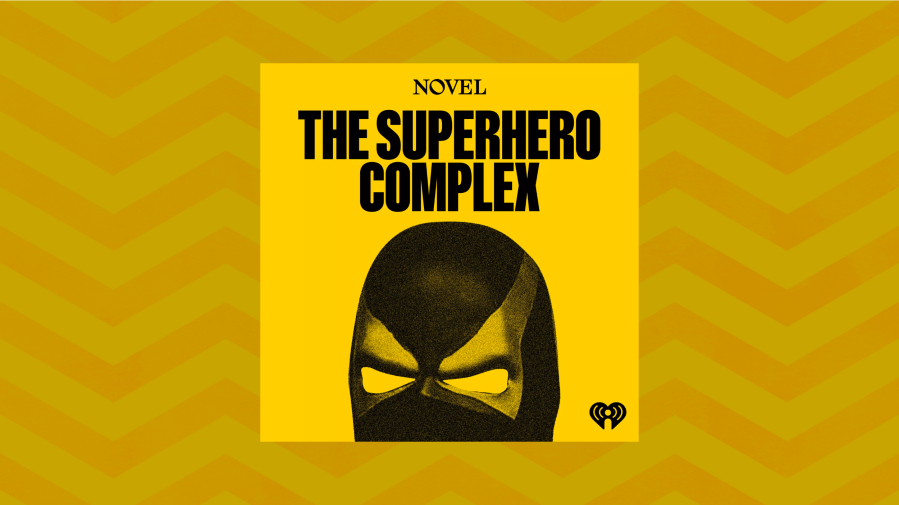 Have you ever wanted to be a superhero? Costumed crime fighters move from the pages of comic books to the streets of Seattle in iHeartRadio's Novel podcast, The Superhero Complex. This podcast, hosted by David Weinberg, follows Phoenix Jones and a group of real-life caped crusaders as they recall the story of their rise and fall in their community. This podcast is a wild ride full of twists and turns that explores policing, corruption, drugs, money, and so much more.
Truthers: Tiffany Dover Is Dead*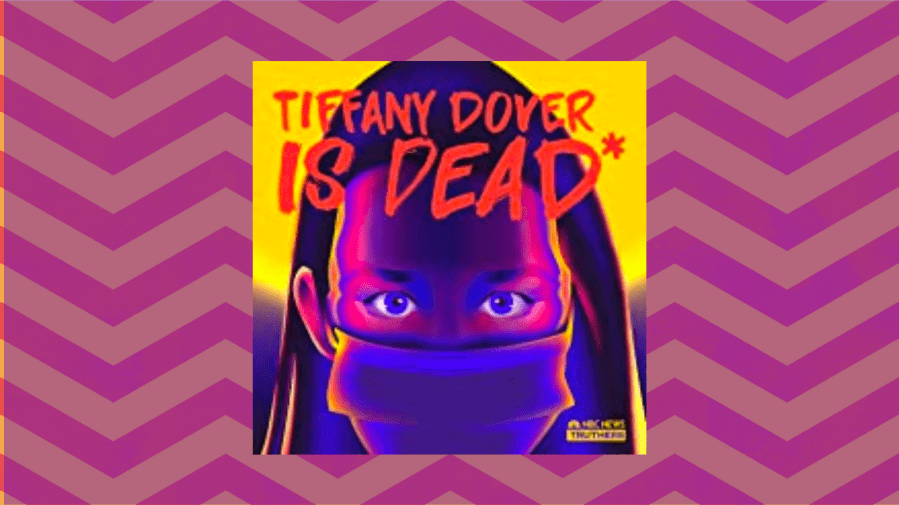 Truthers: Tiffany Dover is Dead* is a deep dive into the world of COVID conspiracy theories and an examination of the impact of misinformation in the information age. When Tiffany Dover faints from an unrelated disorder after getting the COVID vaccine, the story catches fire on the internet, and rumors that Tiffany is dead begin to circulate. NBC News reporter Brandy Zadrozny is determined to prove that Tiffany Dover is alive and has shared her experiences with us. As she investigates the story and pursues the truth, she speaks with a cast of characters that are as unforgettable as this strange yet timely story.
Raised by Ricki with Ricki Lake and Kalen Allen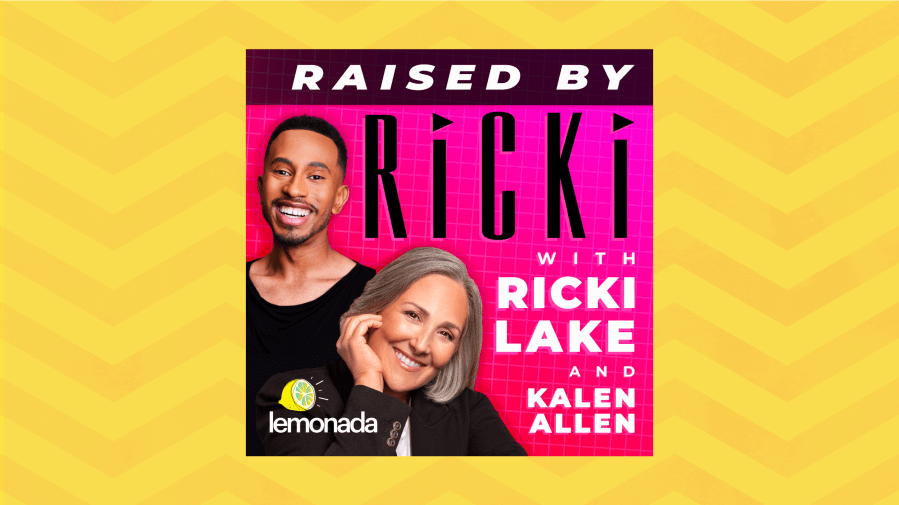 Do you remember The Ricki Lake show? Whether you grew up watching her on TV or not this podcast immerses listeners in what it was like to produce the iconic 90s show. Ricki Lake and Kalen Allen join forces as Ricki Lake takes a trip down memory lane in Raised by Ricki . Kalen's youthful perspective and excellent questions pair well with Ricki's candor. He experiences the show through Ricki's memories and guests' input as they dive deep into the behind-the-scenes elements of the show. It's a playful podcast with an original premise and two effervescent hosts. Raised by Ricki is a wonderfully light-hearted addition to the podcast realm.
Hold up with Dulcé Sloan and Josh Johnson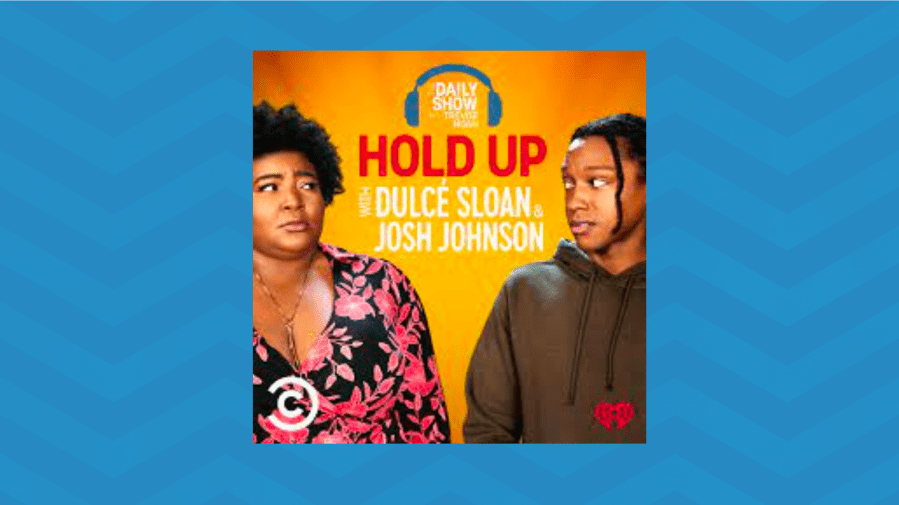 Prepare to cackle and contemplate with Hold Up with Dulcé Sloan and Josh Johnson . In this podcast, friends and Daily Show comedians have intense debates about lighthearted topics all while making us laugh out loud. The show feels like sitting with good friends having a spirited chat about nothing and everything. Come for the conversation and stay for the side-splitting humor and hot takes with gifted and charming Dulcé and Josh.
Call For Help
The American healthcare system has its share of problems, which is abundantly clear when we look at mental health care in the U.S. All too often, mental health crises end in an arrest or worse. Politicians and activists have been working to improve American healthcare and the emergence of the three-digit crisis hotline number was a major victory. But the battle is far from over. Call For Help, hosted by Stephanie Wittels Wachs, investigates 988 and the state of mental health care and features interviews with mental health advocates including Zak Williams, son of late beloved comedian Robin Williams, who shares an action item at the end of each episode.
In Trust
Inheritance, theft, and abuse of power are at the center of the subject matter of Bloomberg's In Trust . Reporter Rachel Adams-Heard learns about The Osage (an oil rich tribal nation) and how so many non-Osage peoples have laid claim to it. Through interviews, Rachel Adams-Heard pieces together the true story of a devastating and often violent land grab. In Trust confronts a deplorable history and grapples with the question of what comes next.
Funny Cuz It's True with Elyse Myers
Is it too soon for us to put this on the "best of" list? Maybe. But Elyse Myers has been winning our hearts for years, and this podcast is hitting the ground running. If you don't know Elyse Myers from Instagram or TikTok, she's an often-disheveled, highly-anxious, totally charming influencer who is sharing her life stories and destigmatizing social anxiety on the regular. Now she's launched a podcast in which she's sitting down with creators, friends and comedians to learn about the hilarious stories that have changed their lives. We're here for it.
MORE FROM ASK.COM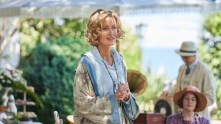 Accessibility links
Skip to content
Accessibility Help
Assignment Home
Subscribe to our Newsletter
Join us on Facebook
Follow us on Twitter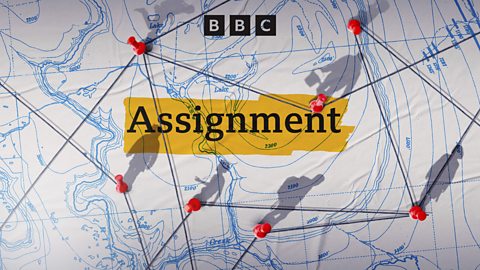 Investigations and journeys into the heart of global events from BBC correspondents.
Available now
Poland's forest frontier.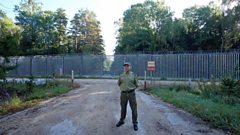 All available episodes (1076 total)
Cyprus: The battle over songbird slaughter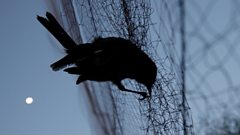 Upcoming episodes (5 new and 35 repeats)
Supporting Content
Download this programme.
Subscribe to this programme or download individual episodes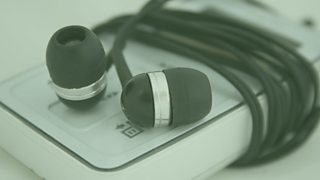 The living dead of India
Lal Bihari fought for 18 years to prove he is alive after being declared dead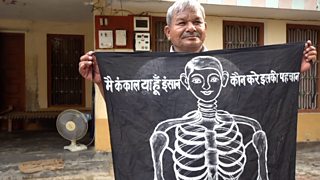 My hunger strike to help New York's undocumented workers
After losing her source of income, Ana fought for a relief fund for undocumented workers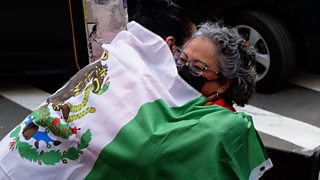 The young doctor who couldn't afford Covid treatment
Stephen Mogusu was 28 years old when he died of Covid in Kenya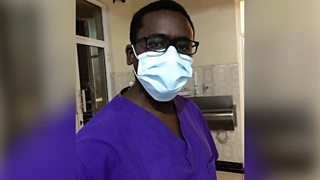 Covid-19 cull: Why I want to farm mink again
Denmark culled all of its 17 million mink last year after a Covid variant was found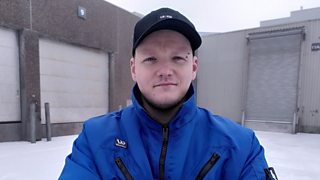 Forgotten Child Soldiers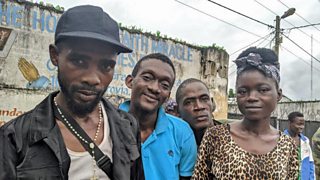 Trans and 3rd Gender in Pakistan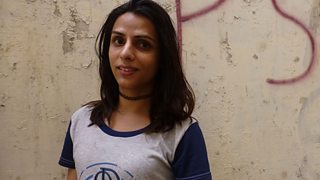 Pat Jasan is a citizens group that is tackling Northern Myanmar's devastating drug crisis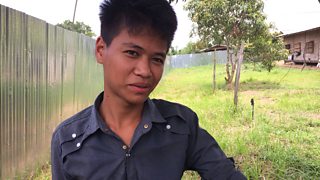 In recent years the Faroe islands have been experiencing a declining population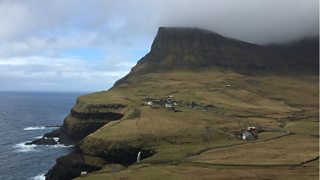 Related Content
Similar programmes.
Online schedule
Help & FAQs
News in 39 languages
300 episodes
A window into our world – investigating, exploring and telling stories from everywhere. Original BBC documentary storytelling, bringing the globe to your ears. Award-winning journalism, unheard voices, amazing culture and "unputdownable" audio. New episodes every week from our teams: documentaries, Assignment, Heart and Soul, In the Studio and OS Conversations.
The Documentary Podcast BBC World Service
Society & Culture
3.8 • 5 Ratings
Kissinger's Legacy
Henry Kissinger was one of the most important diplomatic figures of the last 50 years. James Naughtie looks back at his global influence, as he reflects on his own interview with Kissinger, conducted just a year before his death.
BBC OS Conversations: Israel and Gaza - securing freedom
A week without war meant that the temporary pause in fighting was replaced by the emotions of family reunions. Before the air strikes resumed on Friday, dozens of the hostages captured by Hamas in the 7 October attacks were released, while Palestinians held in Israeli jails had been allowed to leave. In our conversations host James Reynolds hears a few of those stories of families celebrating seeing loved ones again. "My mum came out of the Earth one day and that was incredible," Sharone Lifschitz tells us. Her 85-year-old mother, Yocheved, was one of the first hostages to be released but (at the time of recording) her father was still being held. "She told us my father was injured and so we thought that he was gone and now we know that he is there, but we also know so much more about how horrendous the conditions are." Human rights organisations say the number of Palestinians held without charge in Israeli prisons has increased dramatically since 7 October. There are now thought to be more than 6,000 Palestinians held by Israel, many still awaiting trial. We bring together Marwan whose son, Wisam, was released after six and a half months in prison, and Eman who recently welcomed home her sister in law, Hanan. We also meet two parents living under the Israeli bombardment in Gaza who led their families to safety in Egypt. They tell us about the conditions they endured and how their children are coping. A Boffin Media production in partnership with the BBC OS team.
Heart and Soul: Follow God, not the people
Brought up in a devout Catholic family in the suburbs of Kampala, Frank Mugisha knew that something was different about him even as a small boy. He was gay, although in those days he had no words for it. Growing up, he was subjected to conversion therapy, and his family took him to traditional healers to try and change his orientation. When all his prayers for God to "make him like his friends" went unanswered, Frank gradually came out to family and close friends. He started an organisation to help other LGBTQ+ people. Frank tells Mike Wooldridge why, despite the enormous risk, he has to do the right thing and continue his campaign.
Few people can claim as much influence over the shape of the modern world as Henry Kissinger. The former US Secretary of State and Nobel Peace laureate is loved, loathed and listened to - for the decisions he took, the attitude he espoused and for his knowledge and analysis of world affairs. In 2022, James Naughtie travelled to Kissinger's home to discuss six great leaders and the lessons they taught, as Kissinger reflected on his own role in creating the modern world. this programe was first published in 2022.
Assignment: Poland's forest frontier
The Polish government has built a steel border wall 186km long and 5m high along its eastern frontier. It is meant to stop global migrants from Asia and Africa trying to cross from the Belarusian side. But the wall cuts straight through the Białowieza forest - the largest remaining stretch of primeval forest in Europe and a Unesco world heritage site. Grzegorz Sokol meets environmental scientists, activists and local villagers, such as Kasia Mazurkiewicz-Bylok who treks into the forest with a rucksack of supplies to try to help migrants lost in the dense, trackless forest. And, Kat Nowak, a biologist trying to log the precise effects of the wall, from the plant species brought in with the gravel for the foundation, to the possible effects on wolf behaviour.
Gaza diaries
English teacher Farida and Khalid, a medical supplier, document through intimate voice messages their struggle to survive the war in Gaza. They tell a story of immense loss and resilience in a worsening humanitarian crisis. The Gaza diaries was produced by Haya Al Badarneh, Lara Elgebaly, Mamdouh Akbiek Mohammad Shalaby and Mary O'Reilly. The editors were Rebecca Henschke and Simon Cox and it was mixed by Graham Puddifoot. A BBC Arabic investigations production for the BBC World Service.
Customer Reviews
Top podcasts in society & culture, you might also like, more by bbc.
Madness of War
BBC | Word Service - The Assignment
AFGHANISTAN | Madness of War
In a small cold courtyard in Herat in Afghanistan, two former enemies sit chained together. One is a former warlord, the other a Taliban fighter. Both men are dangerous. Both men are suffering from severe psychiatric conditions. The courtyard is where all 300 inmates of Afghanistan's only secure psychiatric hospital spend their day; men and women who are too dangerous to be treated in a general hospital.
Nearly four decades of war have left a terrible legacy of mental health problems in Afghanistan. In a country where mental illness is often viewed with suspicion and stigma, the challenges of dealing with it are immense.
For Assignment, Sahar Zand, gains unprecedented access to the institution, the only one of its kind in the country, where she meets the medical staff trying to deal with Afghanistan's mental health emergency, and the patients, traumatised by decades of conflict.
February 2018
Critics' Choice - Radio Times "Astonishing reporting and astonishing access" - BBC Global "Reveals Mental Health Crisis Fueled By War." - NPR
REPORTER & PRODUCER | SAHAR ZAND
BBC | World Service | Radio Current Affairs | The Assignment