About the Contest
Submit your idea, deadline: january 31.
The mission of the  Governor's Business Plan Contest  is to encourage entrepreneurs in the startup stage of tech-enabled businesses in Wisconsin. The contest links up-and-coming entrepreneurs with a statewide network of community resources, expert advice, high-quality education, management talent and possible sources of capital.
Commentary & Interview Video
Since its inception in 2004, about 4,660 entries have been received across four categories – advanced manufacturing, business services, information technology and life sciences. The contest has led to cash and in-kind prizes (such as legal, accounting, office space and marketing) valued at about $2.6 million. More important: Contest finalists have raised more than $300 million in angel, venture, grants and venture debt over time. Those same finalists have stayed in business much longer than normal when compared to U.S. startup rates – and they are creating jobs. Distribution of submissions by category:
Advanced Manufacturing
Business Services
Information Technology
Life Sciences
Produced by the  Wisconsin Technology Council  and a growing list of partners, the Governor's Business Plan Contest engages contestants in a five-month process that includes the opportunity to work with mentors and receive feedback from judges. It also leads to valuable public and media exposure for the top business plans and helps spur economic growth in Wisconsin.
How did it go in 2022?
The 2022 Governor's Business Plan Contest began in late January with entries received from more than half of Wisconsin's 72 counties. To get started, contestants created a simple account through our website and continued to use that account throughout the contest to gain access to mentors and to review judges' comments and feedback.
From the initial submissions, 55 semi-finalists were chosen to write and submit 1,000-word executive summaries. That field was narrowed to 26 finalists, who submitted 15-minute pitch decks that covered eight fields: company overview; product or service description; customer definition; market description, size and sales strategy; competition; management team; financials; and capital needs. The final business plans were reviewed by a panel of about 80 judges in late May.
The "Diligent Baker's Dozen" squared off with live presentations at the Wisconsin Entrepreneurs' Conference in Milwaukee. Category winners, as well as the 2022 Grand Prize Winner, were announced during the BPC Awards Session on June 2.
This statewide contest is an opportunity to compete for cash and prizes, but it's also a chance to get constructive feedback on your business plan and to help move it from a virtual business to a reality. In 2022, finalists shared in about $125,000 in cash and service prizes!
2023 Governor's Business Plan Contest: Learn about 7 of the Diligent (Baker's) Dozen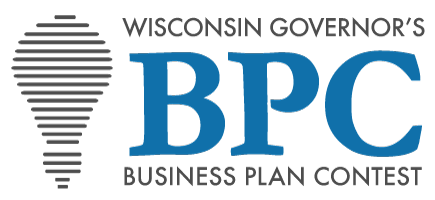 Thirteen entries representing sectors such as health care, cleantech, education, software and innovations in products or services will present live at the 20th annual Wisconsin Governor's Business Plan Contest . Learn more about the finalists that our IBE program units have assisted!
Businesses that have worked with the Center for Technology Commercialization (CTC), Small Business Development Center (SBDC) Network, Food Finance Institute or multiple programs:
Chocolate Rescue for Dogs Co. of Germantown , creating the first and only at-home remedy for chocolate indigestion in dogs
Empower2Retain of Eau Claire , intentionally developing a workforce pipeline through relationship building
Energy Tech Innovations of Milwaukee , developing a low-cost, water-based gas treatment method that will convert biogas into renewable natural gas
Flux XII of Madison , developing a safe, sustainable and affordable flow battery chemistry to keep your renewable energy running
Gud Medical of Winneconne , striving to be a leader in precisely delivering medicine and intravenous fluids
Graceful Management Systems of Madison , serving the construction industry with an intelligent cloud-based (SaaS) Enterprise Resource Planning (ERP) system specifically designed for the industry
SixLine Semiconductor of Middleton , commercializing breakthroughs in carbon nanotube processing to unlock the next generation of high-performance, cost-effective semiconductor devices
What's next? On May 31, they will present at the Wisconsin Entrepreneurs' Conference, where winners will be announced live!
Congrats to all of the innovators pursuing this opportunity and chasing their dreams!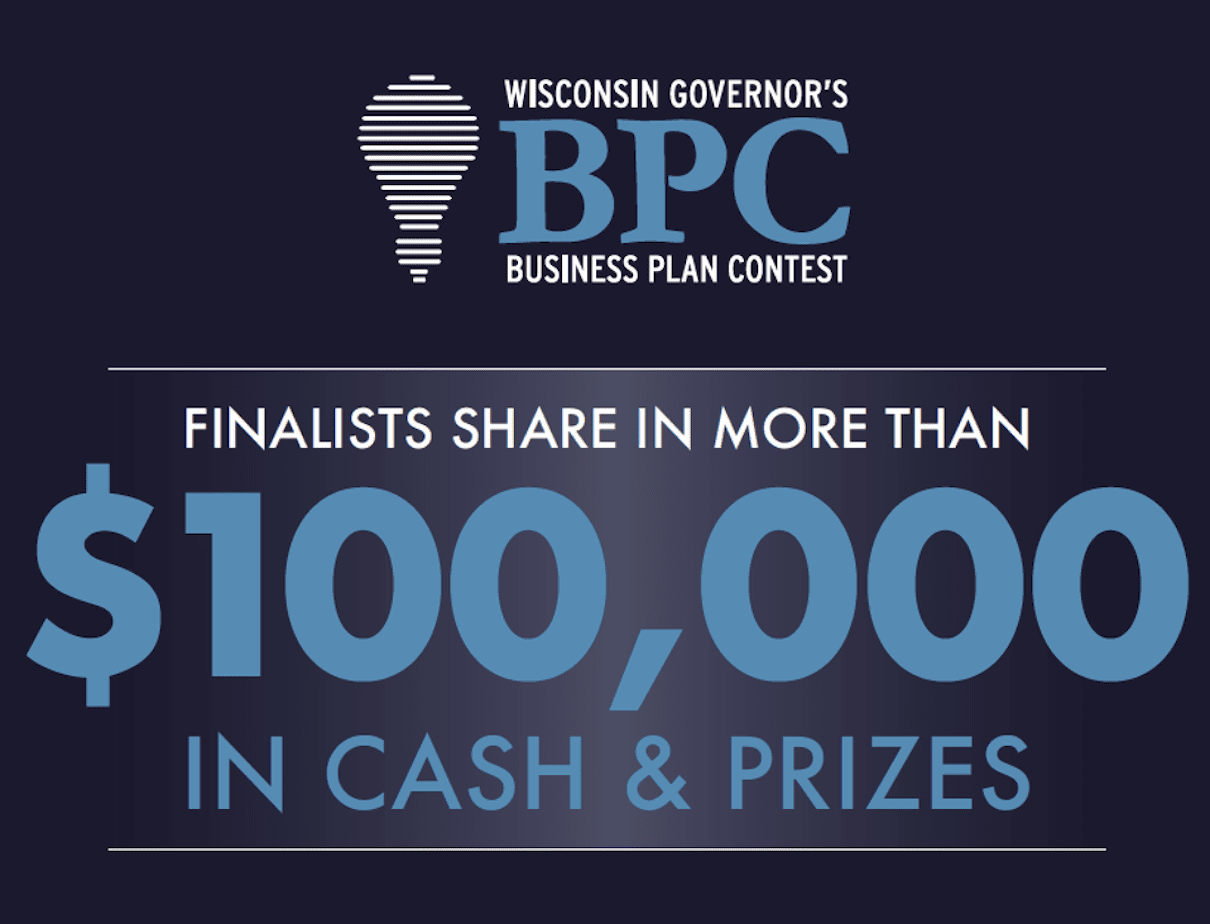 SixLine Semiconductors wins 2023 Governor's Business Plan Contest grand prize!
Congratulations to SixLine Semiconductors for winning the grand prize and the Advanced Manufacturing category at the 2023 Governor's Business Plan Contest! Thirteen teams — the Diligent (Baker's) Dozen, representing innovative products and services in diverse sectors — competed in the final pitch round at the 20th annual Wisconsin Entrepreneurs Conference on June 1.
Learn more about the speakers at the 2023 Wisconsin Economic Summit. Registration is open!
View this page for information on the We're All In Small Business Grant.
Ambassadors
Success Stories
Small Business Programs
Small Business Academy
Green Ribbon Commission
Industry Programs
Industry Resource Center
Industry Stories
COVID-19 Business Resources
Attracting Business
Growing Business
Partnership for Your Success (PaYS)
Diverse Business Development
Cost of Doing Business
Certified Sites
Locate In Wisconsin
INsource Newsletters
Business Development Stories
Entrepreneur Programs
Innovation Investment Portfolio
Entrepreneur Stories
Launch Blog
Export Programs
Getting Started
Global Navigation Network
Market Intelligence
Wisconsin Export Data
Export Stories
Community Programs
INtersections Newsletter
Environmental Equity
Places Blog
Community Stories
RURAL PROSPERITY
WEDC Programs
Program Goals and Budget
WEDC Public Records Request
WEDC Ethics Hotline
Program Outcomes
Working at WEDC
Request for Proposals
Talent Attraction Co-Op Initiative
Focus Forward
Governor's Business Plan Contest
A contest that seeks the next big idea.
Since the 2004 inception of the Governor's Business Plan Contest , more than 2,600 entries have been received, and winning companies have received about $1.7 million in cash and services such as legal, accounting, office space and marketing. Businesses can enter the contest in four categories: advanced manufacturing, business services, information technology and life sciences. Each year, the contest attracts a wide range of startups—including, in recent memory, innovations including fertility devices, intelligent composites and an app for crowdsourcing craft beer. The contest, significantly funded by WEDC, has connected up-and-coming entrepreneurs with a statewide network of expert resources, advice, education and possible sources of capital.
Providing opportunity for innovation success
Organized by the Wisconsin Technology Council and several partners, the contest gives entrepreneurs a chance to hone their business plans and receive public and media exposure for their ideas. The connections made through the contest can result in attracting investors, customers and valuable team members. Even companies that do not make it to the final rounds or pitch stage can gain valuable feedback for refining their business plans and strategies.
(November 2017)
RELATED SUCCESS STORIES
Salm partners, rising queens, conovate inc..
Smartcare Software simplifies record-keeping for home health caregivers, keeping families better informed, improving patients' results, and reducing employee turnover rates.
Since its founding by four brothers in 2004, Salm Partners has grown to about 200,000 square feet—and is the nation's largest co-manufacturer of sausage and hot dog products.
Rising Queens is a nonprofit grassroots organization with a mission to provide equitable resources to the low-income community by eliminating barriers to help create self-sustaining lives.
COnovate is targeting its revolutionary technology toward the lithium-ion batteries in power tools, electric bikes and drones, and hopes eventually to get it into electric cars as well.
STAY CONNECTED TO WEDC
Receive up-to-date information regarding Wisconsin's economic development, export data, investment activity and more.


Oklahoma Governor's Cup Business Plan Competition
The Donald W. Reynolds Governor's Cup Collegiate Business Plan Competition is designed to encourage students of Oklahoma universities and colleges to act upon their entrepreneurial ideas and develop skills to lead tomorrow's innovative new businesses.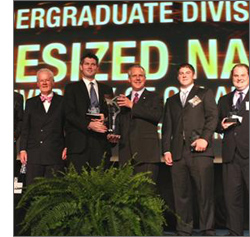 Not only do college students have the opportunity to hone their entrepreneurial skills and network with Oklahoma's business leaders, but they compete for nearly $200,000 in cash, $40,000 in fellowships, and $15,000 in scholarships, ultimately increasing the number of high-tech businesses in the state.
The competition is open to all faculty-sponsored, full-time and part-time undergraduate and graduate students enrolled at any of Oklahoma's universities or colleges. Students can be from different universities, but must be sponsored by a Faculty Advisor from a degreed college. Teams comprised of at least one student enrolled in the graduate school should compete in the graduate competition (even if undergraduates are members of the team).
The business plan must be for a seed, start-up or early-stage venture and must address the entire business concept (including implementation). At least one team member must have a key role in the company's management team. Proposals for the buy-out or expansion of an existing company, tax-shelter opportunities, franchise, real estate syndications and other consulting projects and analyses are not eligible.
i2E, Inc., a private not for profit corporation, manages the competition in association with EPSCoR, the Oklahoma State Chamber of Commerce, the Oklahoma Department of Commerce, the Oklahoma State Regents for Higher Education, the Oklahoma Center for the Advancement of Science and Technology and Presbyterian Health Foundation.
For more information please visit www.okgovernorscup.org or contact Sarah Seagraves at [email protected] or 405.235.2305 .
Latest News
Upcoming events, available programs:.
Business Plan Competitions
Entrepreneurial Workshops
© 2023 Oklahoma EPSCoR
All Rights Reserved
Audio & Video Podcasts
Student Stories
Trade Policy
Press Releases
WisPolitics

Top 13 finalists in Governor's Business Plan Contest make final presentations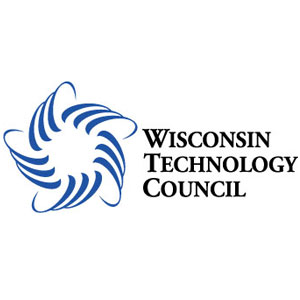 The top 13 finalists in this year's Wisconsin Governor's Business Plan Contest are developing diverse startup ideas ranging from a cancer care decision-making tool to advanced components for next-generation electronics.
These and other ideas were highlighted yesterday during the Wisconsin Entrepreneurs' Conference, hosted in Milwaukee by the Wisconsin Technology Council. Company founders each had about 7 minutes to present to an audience of their colleagues, potential investors and other attendees.
The winner of the contest will be announced today at the end of the two-day conference. Finalists include:
*Chocolate Rescue for Dogs , a Germantown company with an interventional treatment for dogs that have eaten potentially dangerous amounts of chocolate. Amadeus Benitez, the company's CEO and co-founder, said a recent animal trial found no symptoms of chocolate poisoning among the dogs on which it was tested.
The business has raised $150,000 in an angel investment round, and plans to continue raising funds to expand marketing and fund further research and development.
*Empower2Retain , an Eau Claire business with an app designed to help make workplaces more inclusive. CEO Emily Elsner Twesme said that despite the competitive landscape for products like this, the app can foster a sense of belonging and help employers retain workers.
"We really focus on content, that's the place where we really shine," she said. "This content focuses on relationship building and organically integrating that … into the work that people are already doing."
*Energy Tech Innovations , a Milwaukee company with technology for processing biogas into renewable natural gas. Company President Bryan Johnson, an experienced biogas engineer, said the product's efficacy has been demonstrated at multiple wastewater treatment plants in the area. The company is seeking $250,000 from investors.
*FASTMedical , a Beloit business with a software screening tool for residents of assisted living facilities. Owner, CEO and registered nurse Lauren Davis said no standardized assessment tool currently exists for this market.
"This tool will provide equity amongst all patients, as well as financial transparency in the assisted living market," she said.
*Flux XII , a Madison company with a new battery system aimed at supporting more wind and solar energy being added to the grid. Founder Patrick Sullivan said the technology behind this battery would provide greater energy density and efficiency than currently available options.
The company is raising a $2 million pre-seed funding round, he said, with a goal of launching a large-scale pilot project in the next few years.
*Graceful Management Systems , a Madison company led by CEO Tommy Stanek. This company's project management system aims to address common issues between contractors and their customers, such as delays and overcharging.
By using a machine learning system, the platform reduces the need for manual data entry and becomes more sophisticated over time, he said.
*Gud Medical , a Winneconne business with an ergonomic medical device meant for syringe applications. CEO and co-founder Joseph Ulbrich says the ErgoExact-50 device can reduce the impacts of strenuous, repetitive IV bag preparation while helping ensure more accurate, sterile dosing. The company aims to launch its product in the Midwest early 2024, and is seeking $1.4 million from investors to support that plan.
*Home Perks Network , a Madison company with a subscription platform for connecting homeowners with skilled professionals to complete basic services and provide education on home repair. The business is seeking $350,000 in funding to hire staff, purchase equipment and conduct testing.
*IQDecide , a Madison company with a system for balancing the risks of cancer treatment with the potential benefits. Company leader Victor Fernandes says the business aims to reduce the subjectivity involved with cancer care using artificial intelligence, backed by years of development and $5 million in research grants.
"It eases the cognitive burden in the clinic, so it allows oncologists and patients to arrive at better decisions, faster," he said.
*RoseTech Creativity Center , a Marshfield nonprofit providing educational resources on high-tech fields for young students. It aims to translate complex topics like AI, 3D printing, virtual reality and computer programming into accessible content for kids.
"There's more to technology than just pop culture, and K-6 students need to know about advanced technology to thrive in tomorrow's world," CEO Tia Bertz said.
*SixLine Semiconductor , a Middleton business that's working with tiny materials called carbon nanotubes to develop components for advanced electronics. Katy Jinkins is the company's founder and inventor of this technology.
"Carbon nanotubes … are 50,000 times thinner than a human hair, promise to outperform the current materials that are used, and drive this next generation of wirelessly connected devices," she said.
*Soul Mobility , an Oconomowoc business developing technology that can integrate with users' wheelchairs to enable power-driven operation alongside traditional manual use. Its sales strategy involves targeting Veterans Affairs rehabilitation centers as potential customers. Troy Tesmer, co-founder and president, said the business is seeking $1.5 million from investors.
*WorkShift , a West Allis company that aims to connect restaurants and hospitality businesses with employees in the industry. Founder Bekki Yang said the platform offers individual profiles for skilled workers, scheduling and payment services.
"We are more than just a gig app," she said. "Part of our goal is to create a clearer pathway for college students and those individuals looking to enter restaurants and hospitality through WorkShift." 
–By Alex Moe
RELATED ARTICLES MORE FROM AUTHOR
Madison named top midwest metro for tech workers in new report, electric vehicle market driving clean energy job growth, former exec transitions to sailboat charter business.

Popular Searches
Doctoral student wins Wisconsin Governor's Business Plan Contest with clean water technology
Rapid Radical's innovative technology reduces current wastewater treatment time from eight hours to 30 minutes, allowing for municipal scale management where there is a spill point confluence of storm and sanitary sewers. Peters is founder and chief technology officer for Rapid Radicals, which was among 13 "Diligent (Baker's) Dozen" finalists to present to judges and others during the 20th annual Wisconsin Entrepreneurs' Conference. The company is commercializing technology developed at Marquette.
Rapid Radicals was also the winner of the contest's Advanced Manufacturing category.
"It is always super exciting to see technology transfer working this way: from an academic invention to a product that will benefit the public and is also good for the Earth," said Dr. Kalpa Vithalani, executive director of technology transfer at Marquette and a member of the Tech Council's Board of Directors. "Through her research and innovation, Paige is bringing research to life. She is also a great example for others at Marquette who aspire to bring their innovations to market and Be The Difference."
The contest is produced by the Tech Council, which is the non-profit and non-partisan science and technology adviser to the governor and the Wisconsin State Legislature. Each plan described the core product or service, defined the customer base, estimated the size of the market, identified competition, described the management team and provided key financial data.
Peters graduated with a B.S. in environmental engineering from Marquette and returned to the university to pursue her M.S. in Environmental Engineering with an emphasis on water and wastewater treatment. Initially supported by the National Science Foundation-funded Water Equipment and Policy – Industry/University Collaborative Research Center, the research focused on developing a high-rate advanced wastewater treatment process. Marquette has filed patent applications on this important technology. Rapid Radicals has received over $1.6 million in grant awards that are helping turn the startup's foundational technology into a viable product.
Paul Jones, vice president for university relations and general counsel at Marquette, was also a finalist in the competition with a company he co-founded, ReinventAuctions, which provides frictionless digital trading platforms for dealer-to-dealer wholesale vehicle exchanges in targeted industries. The company took second place in the "Business Services" category and took home the "Bright New Idea" award.
Sponsors for the contest are contributing cash, office space, legal assistance, accounting, information technology consulting, marketing, event space and more. About $2.5 million in cash and in-kind prizes have been awarded since the inception of the contest in 2004. The  Wisconsin Economic Development Corp . is a major sponsor.
Related Articles
Campus Life
Writing Innovation Symposium seeking student submissions 
Writing Human/s: Writing Innovation Symposium steering committee accepting proposals
Graduate Student Organization (GSO) hosting Milwaukee Bucks outing to Fiserv Forum, Nov. 13
Arts & Culture
Banking & Finance
Energy & Environment
Health Care
Hospitality & Tourism
Manufacturing
Marketing & Media
Real Estate
Restaurants
Sports & Entertainment
Transportation & Logistics
Diversity & Inclusion
Economic Development
Education & Workforce Development
Entrepreneurship & Small Business
Family Business
Financial Management
Government & Politics
Human Resources & Management
Sponsored Content
Wealth Management
Around Town Galleries
People in the News
Rising Stars
Women In Business
BizTimes Milwaukee
Giving Guide
Wisconsin 275
Custom Publications
Annual BizTimes Events
Community Events
Award Nominations
Business Cares
Commercial Real Estate Listing
Submit an Event
Event Speaker Application
Event Photos
Feature Me Request
Flourishing Pledge
News Tip / Story Idea
Notable Series
Nonprofit Directory Submission
Subscribe / Become an Insider
BizTimes Insider FAQ
Sign Up for Our Email Newsletters
BT360 Content Solutions
Email Newsletters
Four southeastern Wisconsin companies named finalists in Governor's Business Plan Contest
Last updated on August 22nd, 2023 at 04:41 am
The W isconsin Governor's Business Plan Contest is back for its 20 th year of helping entrepreneurs prepare to launch their business. A total of 150 entries have been narrowed down to 13 finalists who will all present their businesses to a panel of judges on May 31.
Finalists from southeastern Wisconsin include:
Germantown-based Chocolate Rescue for Dogs : Arek Schmocker runs this business with the help of co-founder Amadeus Benitez, who created a dog treat that encapsulates the toxins found in chocolate if a dog were to accidentally eat some.
Milwaukee-based Energy Tech Innovations : Founder Bryan Johnson is helping the company develop a low-cost, water-based gas treatment method that will convert biogas into renewable natural gas, a greenhouse gas neutral fuel.
Oconomowoc-based Soul Mobility : Founder Troy Tesmer aims to provide solutions to the physically challenged through the startup's user-inspired designs and innovations.
West Allis-based WORKSHIFT : Founder Bekki Yang is helping connect local health care workers with businesses and organizations seeking on-demand health care workers to perform necessary COVID-19 testing, vaccinations, among other medical/clinical services.
Finalists submitted a 15-minute video pitch deck for review by a panel of about 70 judges and their scores on those video pitches will be a part of the final scoring. Each plan describes the core product or service, defines the customer base, estimates the size of the market, identifies competition, describes the management team, and provides key financial data.
Winners in the categories of advanced manufacturing, business services, information technology, life and sciences plans will be named at the 2023 Wisconsin Entrepreneurs Conference on June 1.
Sponsors for the contest are contributing cash, office space, legal assistance, accounting, information technology consulting, marketing and more. The Wisconsin Economic Development Corp.  is a major sponsor of the event.
Sign up for BizTimes Daily Alerts
Stay up-to-date on the people, companies and issues that impact business in Milwaukee and Southeast Wisconsin
RELATED ARTICLES MORE FROM AUTHOR
The Future 50 companies fuel our region's growth
7Summits founder Paul Stillmank launches new AI-focused startup in Milwaukee
CeLani Skin & Wellness wins 2023 Rev-Up MKE pitch competition
Moonshot, a new Milwaukee-based venture studio, aims to foster early-stage companies
New West Allis home improvement company servicing former customers of bankrupt Window Select
No posts to display.
Terms & Conditions
Privacy Policy
Privacy Choices
Cookie Preferences
Notice at Collection
Stay up-to-date with our free email newsletter
Keep up with the issues, companies and people that matter most to business in the Milwaukee metro area.
By subscribing you agree to our privacy policy .