EDITORIAL BOARD
INSTRUCTION TO AUTHOR
Current Issue
November, 2023
October 2023
September 2023
August 2023
February 2023
January 2023
December 2022
November 2022
October 2022
September 2022
August 2022
February 2022
January 2022
December 2021
November, 2021
October, 2021
September, 2021
August, 2021
February 2021
January 2021
CALL FOR PAPERS 2022
Certificate
Reviewers Form
Indexing & Abstracting
Editorial Board
Submit Manuscript
Instruction to Author
Past Issues
Call for papers/December 2023
Ethics and Malpractice
Conflict of Interest Statement
Statement of Informed Consent
Final Proof Correction and Submission
Publication Ethics
Peer review process
Cover images - November-2023
Quick Response - Contact Us
CERTIFICATE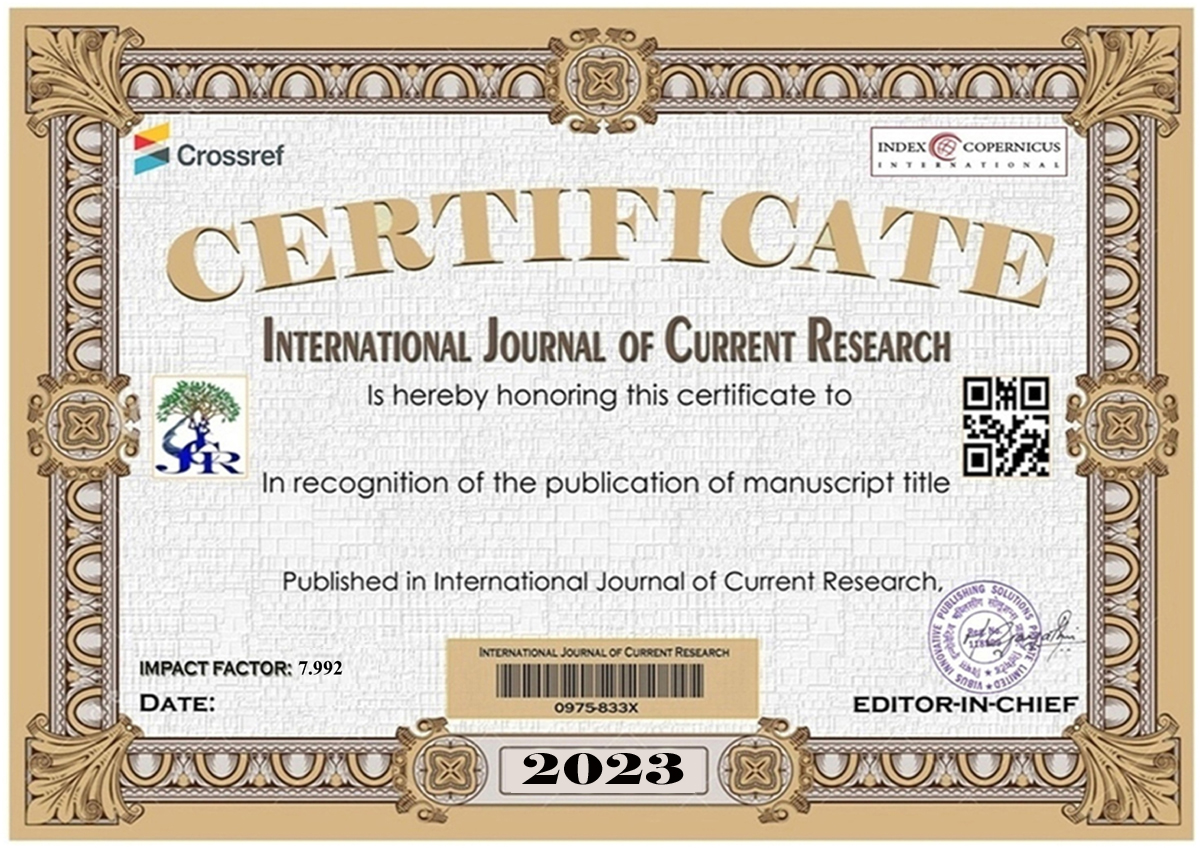 Author Information
Copyright Form
Join Editor & Peer Reviewers
Paper Submission
Impact Factor
Policy of Screening
IMPACT FACTOR 2021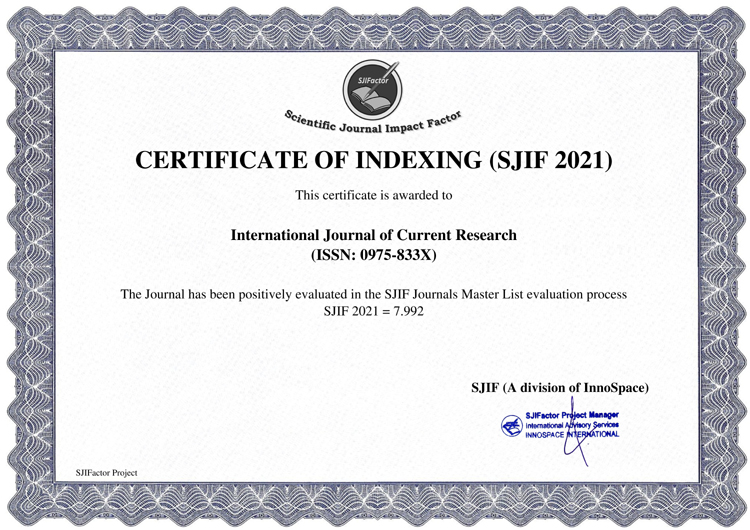 Subject Area
Life Sciences / Biology
Architecture / Building Management
Asian Studies
Business & Management
Computer Science
Economics & Finance
Engineering / Acoustics
Environmental Science
Agricultural Sciences
Pharmaceutical Sciences
General Sciences
Materials Science
Mathematics
Nanotechnology & Nanoscience
Nonlinear Science
Chaos & Dynamical Systems
Social Sciences & Humanities
Why Us? >>
Open Access
Peer Reviewed
Rapid Publication
Life time hosting
Free promotion service
Free indexing service
More citations
Search engine friendly
Gender sensitization a pillar to sustainable development
Gender sensitization is the process of changing the stereotype mind set of men and women, a mindset that strongly believes that men and women are unequal entities and hence have to function in different socio- economic space. Women play an essential role in the management of natural resources, including soil, water, forests, energy and often have a profound traditional and contemporary knowledge of the natural world around them. Sustainable development strategies must aim to foster women's empowerment and effective participation. The study revealed that in both rural and urban areas the medieval mindset and gender bias prevails in our society. Gender discrimination is an enormous problem in Indian society. Traditional patriarchal norms have placed women to secondary status within the household and workplace. Implementing curriculums on gender sensitization which will enable students to learn that gender roles are interchangeable and that they are free to choose what they want to become or do depending on their likes rather their biological make up.

CALL FOR PAPERS
Online paypal payment, ijmce recommendation.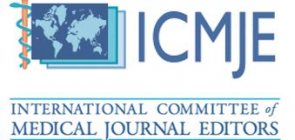 Monthly archive
November 2023
November 2021
October 2021
September 2021
August 2021
Advantages of IJCR
Rapid Publishing
Professional publishing practices
Indexing in leading database
High level of citation
High Qualitiy reader base
High level author suport
Plagiarism Detection
IJCR is following an instant policy on rejection those received papers with plagiarism rate of more than 20% . So, All of authors and contributors must check their papers before submission to making assurance of following our anti-plagiarism policies.
Academic Paper: A Gender Sensitive Approach to Empowering Women for Peaceful Communities
This report presents research findings on gender and violent extremism in the Philippines, Bangladesh, and Indonesia. The aim of the research is to examine women's roles in supporting, countering, and preventing violent extremism and how gender identities and relations may be used to garner support for intolerant social attitudes and groups as well as recruitment to violent extremist groups.
Key findings include:
Hostile sexist attitudes toward women and support for violence against women are the factors most strongly associated with support for violent extremism based on survey research in four countries in 2018-19. In three countries in Asia (Indonesia, Bangladesh and the Philippines) individuals who support violence against women are three times more likely to support violent extremism. More than any other factor, support for violence against women predicted support for violent extremism.
There was no correlation at all between common factors thought to affect support for violent extremism – such as the degree of religiosity, age, gender, level of education achieved, employment, and geographic area.
Quantitative and qualitative analysis reveals misogyny to be integral to the ideology, political identity, and political economy of current violent extremist groups.
View online/download
Bibliographic information
Related news.
'One Woman' – The UN Women song
Directorate
Guiding documents
Report wrongdoing
Procurement
Internships
Facts and Figures
Creating and Implementing Laws
Creating Safe Public Spaces
Preventing Violence against Women
Raising Awareness and changing social norms
Essential services for women
UNiTE Asia Pacific
Safe and Fair
Our Resources
Gender and Climate Change
Coordination and Leadership
Capacity Development
Mainstreaming Gender into Data, Analysis and Advocacy
Targeted Programming
Toolkit for UNCT-SWAP Gender Equality Scorecard Assessment and Action Plan Implementation
Advancement of human rights of LGBTIQ people
UN Trust Fund to End Violence in Asia-Pacific
The Fund for Gender Equality
Economic Opportunity
Gender Responsive Budgeting
Migrant Workers in the Asia and the Pacific Region
Women's Land & Property Rights
WE RISE Together
Industry Disruptor Participant Profiles
UN Women in Action
Commission on the Status of Women
Newsletters
Resources and Publications
Frequently Asked Questions (FAQ)
CEDAW SEAP Phase II
Governance Peace and Security
Women Peace and Cybersecurity
Preventing Violent Extremism
Promoting Women in Law Enforcement
Conflict Resolution and Peacebuilding
Protection and Peacekeeping
National Action Plans
Rule of Law and Justice
Preventing Human Trafficking
Women, Peace and Security, and COVID-19
Political Participation of Women
Our approach
Programme implementation
Afghanistan
Income security, decent work and economic autonomy for women
Women live a life free of violence
Governance, national planning and budgeting for gender equality
About UN Women in Cambodia
Cook Islands
Federated States of Micronesia
Peace, Security, Humanitarian and Resilience
Womens Political Empowerment and Leadership
Ending Violence Against Women and Girls
Women's Economic Empowerment Programme
Knowledge Products
Strengthening Response and Service Provisioning for Gender-Based Violence in Tamil Nadu
Peace and Security
Leadership and Participation
National Planning and Budgeting
Human Rights
Economic Empowerment
UN Coordination
Result at a Glance
Data on Women
Partnerships
Peace Village
Promoting Women's Human Rights
About Indonesia
Our key thematic priorities
Where we are and what we do
About Myanmar
About UN Women Nepal
Results at a glance
Economic Empowerment and Sustainable Livelihood
Ending Violence Against Women (EVAW)
Partnership and Coordination
UN Women Pakistan Flood Appeal
Women Peace and Security and Humanitarian Action
Governance and National Planning
Women's Economic Empowerment
Ending Violence against Women and Girls
Intergovernmental Processes
UN Coordination on Gender Equality
Results at a Glance
About UN Women Philippines
Migration Philippines
Safe Cities Hackathon
Safe Cities Quezon City
News and Events
Publications
About UN Women Papua New Guinea
SANAP WANTAIM
Market Project
About UN Women
Director Jeong Shim Lee
Republic of the Marshall Islands
Solomon Islands
Women Peace and Security
Women's Economic Empowerment
Women's leadership in governance and decision-making
Preventing violence against women and girls
Women, Peace and Security
Women's Leadership and Participation in Decision Making
Ending Violence Against Women and Girls (EVAWG)
Women's Access to Justice
Gender Responsive Disaster Preparedness and Response
United Nations Joint Programme (UNJP)
Gender Responsive Planning and Budgeting
Women in Politics
CEDAW Implementation in Timor-Leste
One UN Viet Nam
Government Partners
National Women's Machineries
Civil Society
Foundations
National Committees
Cindy Sirinya Bishop
International Financial Institutions
GenderNet Bootcamp
30 for 2030: 16 Days of Activism Against Gender-Based Violence
Toolkit: Second Edition of the Youth Guide to End Online Gender-Based Violence
Toolkit: Youth Guide to End Online Gender-Based Violence
Media Compact
UN Women Asia-Pacific at COP 28
16 Days of Activism against Gender-Based Violence
In Focus: International Women's Day 2023
In Focus: UN Commission on the Status of Women (CSW67)
International Day of Rural Women
International Day of the Girl
In Focus: UN Commission on the Status of Women (CSW66)
Gender equality matters in COVID-19 response
Skilling our women and youth for inclusive and green recovery from COVID-19
International Day of Women and Girls in Science
"Girls", Not Objects: Youth Talk and Exhibition
Geneva Peace Week
Indigenous women
World Refugee Day
World Humanitarian Day
Essential Services Package for Women and Girls Subject to Violence
Empowering women to conserve our oceans
Migrant Women and International Migrants Day
Women refugees and migrants
Recommit to CEDAW
Women of Achievement
Community of Change makers
Women and the SDGs
International Youth Day 2023
Voices of Youth from Asia-Pacific
Expert's take
In the words of...
Media Contacts
Annual Report
Generation Equality Forum: Asia-Pacific Regional Journey
About Beijing+25
Beijing+25 Asia-Pacific Youth Blog
Generation Equality Forum in Mexico
Generation Equality Forum in Paris
#IAmGenerationEquality challenge
Generation Equality Forum
Generation Equality Youth Challenge
Generation Equality 16 Days of Activism
HeForShe Advocates in Asia Pacific
Activities in our region
#HeForSheAtHome Challenge
Become a Supporter