Free Business Communication Essay Topics & Examples
Before writing a business communication essay, you need to understand perfectly what this term stands for. Business communication is an exchange of information, opinions, and ideas. This process can occur between people within one company or outside it. It can be intentional or unintentional, verbal or nonverbal, internal and external. Internal communication happens in one organization and can be upward, downward, or linear. External communication involves a company's interaction with sources outside it.
It's all you need to know at the beginning of a business communication essay writing, yet the concept is far more complicated than that. With such a variety of topics, a student who needs to write a business communication essay has multiple choices.
Your goal is to decide what exactly you can discuss for a few pages of an academic paper. Devote some time to self-reflection and find what interests you the most regarding the concept.
In this article, our experts have prepared business communication essay topics and a small writing guide. Use our guidelines and then check the free samples below.
Business Communication Essay Writing
Let's start with a short guide on how to start and finish an essay about business communication. Take a look at this table — it explains the main steps of your future work.
Choose a topic. You can pick one topic from our article or think about an aspect that interests or concerns you.
Research and take notes. Choose a company and research all the methods of communication it uses. They may include marketing, public relations, or advertising. Search for some data such as case studies or statistics as well.
Plan and outline. Decide what your essay's objective is. Then note the arguments that support it. You might also need some counterarguments and examples.
Introduce and state your topic. In the introduction, write what the essay is about. But don't uncover all the information. Try to interest your readers by asking a question or making a bold statement in your thesis.
Provide arguments and examples. Use the points from your thesis statement for each of the body paragraphs. Make sure that you mentioned everything you need. Don't forget to start each section with an introductory sentence and to finish with a concluding one.
Conclude your paper. To make a logical conclusion, restate your thesis statement and summarize the main points of your essay.
Cite your sources. Create a bibliography section to refer to the sources you have used in the research. Check what citation style you need to use. The most popular are Chicago, MLA, and APA formats.
TOP 7 Business Communication Essay Questions
Essay questions in any final exam or homework make it clear to the student what to write about. Thus, they indicate the direction of work and how to explore the topic. In this section, we have provided some examples.
You can use the following business communication essay questions as prompts for preparation for homework or examination:
Public speakers who represent the companies they work for have to work on their body language as well as on the content of the speech. Describe the influence of non-verbal delivery on the efficiency of communication.
People argue if face-to-face communication is more effective than the online option during negotiations. List and describe the advantages and disadvantages of face-to-face communications.
The demand for business degrees has drastically increased during the last 20 years. Show how education encourages improvements in business communication.
Some companies stopped using strict rules when it comes to employee's clothes. Evaluate and analyze the importance of following a dress code in a company during business negotiations.
Companies might harm not only nature but also human bodies when they focus on cheap product development. Explore the social responsibilities of fast-food chains.
Nowadays, voice messages and video calls are as essential as e-mails or text messages. Compare the effectiveness of verbal and nonverbal online business communication.
Helping to build healthy relationships between employees is one of the key tasks in the human resources department. Prove that effective internal business communication plays an essential role in a company's success.
15 Business Communication Essay Topics
In addition to detailed writing prompts, we have prepared 15 more ideas for your paper on business communication. You can use them for your assignment or inspiration.
So, here are 15 more business communication essay topics:
Changes in business communication due to globalization.
The cultural differences between business communication in the United States and Europe.
Emotional control as an essential factor in business communication.
The key factors of effective business communication in multinational companies.
Starbucks business communication model.
Business communication tools in advertising and marketing.
Business communication trends in Asian countries.
The significance of written communication in business.
The vital factors that determine the success of cross-cultural communications.
Types of business communication in human recourses management.
Sales and marketing communication in the AI sector.
The most effective communicative skills for non-native speakers in business negotiations.
The communication tools that are not efficient in the business environment.
Nike organizational communication strategies.
The role of conflict management in business communication.
Thanks for reading! Now check out the business communication essay samples below to fully understand the format and concept.
600 Business Communication Essay Topics
Intercultural communication in business, communicating change in organizational structure, crisis management & communication during covid-19.
Leadership Communication and Management
Effective communication at the workplace, the subway firm's quality assurance department, communication challenges facing the company: business letter, aspects of netflix's communication strategy.
Chapters 1-2 of Successful Writing at Work by Kolin
Account manager communication skills.
Negotiating About Pandas for San Diego Zoo
An ethical dilemma and lapse in business, diverse contexts and intercultural communication at work, intercultural communication in chinese business, proper communication in workplace, jeff bezos's message to shareholders, business communication principles, aspects of communication and subordinates, globalization and organizational communication.
American and Japanese Business Communication
Language barriers at the workplace, business relationships aspects analysis.
The Importance of Communication Within the Company
A job interview: manager as communicator, communication failures in abbott's nutrition business, international negotiations aspects, cognitive bias management in business, "communicating at work" by adler et. al, achievement of goals through stakeholders partnership, defensive body language at work, business communication: negotiation planning guide, fast food restaurant: emergency procedure, insights into corporate communication skills.
The Importance of Project Communications Plan
Professional Communication in a Team Scenario
Apple inc.'s corporate communication, communication barriers at the workplace, level up footwear firm's letter to shareholders, use of common corporate language in a german multinational organization.
Merger and Acquisition Communication
Strategic communication as a field of study, listening: the core skill for effective mentors, cases in "how waiters read your table" by nassauer, analysis of current competitive landscape, the bridgestone vs. ibm case analysis, feedback and its importance in business, business memo on foreign exchange, the lockheed martin firm's cultural communications.
Netflix: Communication Styles
Netflix: communication strategy, leadership communication: challenges and impacts, the groupthink phenomenon in business, the issue of effective communication at the workplace: abc limited, innovative business idea: meeting with warren buffett, individual conceptualization of organizational communication.
Communication Experience and Strategies to Improve Future Professional Interactions
A Critical Assessment: Hofstede vs. Trompenaars
Improving Communication Levels in an Organization
Context and culture in a person's communication, communication challenges in an organization, tailoring persuasive appeals to recipients' personality traits, written communication in logistics, contracts between firms and shareholders.
Blog Post: Stakeholder Summary Report
Innovation and e-mail rules in tesla, negotiations and business communication.
A Professionally Written Strategic Communication Piece
Data visualization dashboards for enterprises, training us expatriates to work in italy.
Business Communication: Objectives and Skills
Technical communication and oral presentations, methods of communicating new policies to managers and employees, organizational manual for dress code: attire and grooming, knowledge and skills of contract negotiations, four communication skills i have learnt, negotiation portfolio in multicultural business, how to prepare for job interview.
The Nature of Contracts and Their Influence on Outcomes
Company x: improving communication in the organization, about delayed delivery, side issues, and further partnership, stakeholders: investors, employees, customers, suppliers.
Evaluating Contracts of Small Business
Defamation: Comparative Law and Practice
Challenges in the Business: Constructing and Supporting an Argument
Improving business communication skills, building effective communication in the workplace, effective communication in organizations: case study, hudson's bay company's collaboration with first nations.
Proficiency in Communication in Workplace
Effective communication: addressing and disarming anger, effective communication rules for a company, teaching effective presentation skills.
Importance of Audience in Technical Writing
Internal communication: analysis of two studies, negotiation techniques and strategies.
An Email Response to a Friend on the Article
Organizational change: improvement of information security of the nike company.
Business Communication Barriers in Organization
Zappos Corporation Public Relations
Business networking for graduate career success, reflective journal: events management.
Tina Trujillo: The Modern Cult of Efficiency
Supportive communication and listening skill application.
Routine Negative Message on Program Cancelation
Business portfolio: audiences message formats, managerial communication: case analysis.
Managerial Communication in the Company
Sustainability and human resource management.
Francesca's Kitchen Business in Netherlands and China
Investment in a local partnership with chennai, india, organizational communication: google's organization, communication strategies. available elements.
Communication in Management: Main Aspects
Communication and Organizational Practices
Edwards engineering inc. and kiel a.g. conflict, business communications: two business letters, knowledge, skills, and abilities, exxon mobile company's communication strategy, the information revolution and development of systems theory, privilege to work for exide technologies canada corporation.
Faculty Resources
Assignments.
The assignments in this course are openly licensed, and are available as-is, or can be modified to suit your students' needs.
If you import this course into your learning management system (Blackboard, Canvas, etc.), the assignments will automatically be loaded into the assignment tool.
The assignments and discussion for this course align with the content and learning outcomes in each module. You can preview them below or throughout the course.
The following discussion assignments will also be preloaded (into the discussion-board tool) in your learning management system if you import the course. They can be used as is, modified, or removed. You can view them below or throughout the course.
Contribute!
Improve this page Learn More
Assignments. Provided by : Lumen Learning. License : CC BY: Attribution
Pencil Cup. Authored by : IconfactoryTeam. Provided by : Noun Project. Located at : https://thenounproject.com/term/pencil-cup/628840/ . License : CC BY: Attribution
Discussions . Authored by : Lumen Learning. Provided by : Lumen Learning. License : CC BY: Attribution
CRM Asignment Help
MBA Assignment Help
Statistics Assignment Help
Market Analysis Assignment Help
Business Development Assignment Help
4p of Marketing Assignment Help
Pricing Strategy Assignment Help
CIPD Assignment Help
SWOT Analysis Assignment Help
Operations Management Assignment Help
Corporate Strategy Assignment Help
Change Management Assignment Help
Supply Chain Management Assignment Help
Human Resource Assignment Help
Management Assignment Help
Marketing Assignment Help
Strategy Assignment Help
Operation Assignment Help
Marketing Research Assignment Help
Strategic Marketing Assignment Help
Project Management Assignment Help
Strategic Management Assignment Help
Marketing Management Assignment Help
Business Assignment Help
Business Ethics Assignment Help
Consumer Behavior Assignment Help
Conflict Management Assignment Help
Business Statistics Assignment Help
Managerial Economics Assignment Help
Project Risk Management Assignment Help
Nursing Assignment Help
Clinical Reasoning Cycle
Nursing Resume Writing
Medical Assignment Help
Financial Accounting Assignment Help
Financial Services Assignment Help
Finance Planning Assignment Help
Finance Assignment Help
Forex Assignment Help
Behavioral Finance Assignment Help
Personal Finance Assignment Help
Capital Budgeting Assignment Help
Corporate Finance Planning Assignment Help
Financial Statement Analysis Assignment Help
Accounting Assignment Help
Solve My Accounting Paper
Taxation Assignment Help
Cost Accounting Assignment Help
Managerial Accounting Assignment Help
Business Accounting Assignment Help
Activity-Based Accounting Assignment Help
Economics Assignment Help
Microeconomics Assignment Help
Econometrics Assignment Help
IT Management Assignment Help
Robotics Assignment Help
Business Intelligence Assignment Help
Information Technology Assignment Help
Database Assignment Help
Data Mining Assignment Help
Data Structure Assignment Help
Computer Network Assignment Help
Operating System Assignment Help
Data Flow Diagram Assignment Help
UML Diagram Assignment Help
Solidworks Assignment Help
Cookery Assignment Help
R Studio Assignment Help
Computer Science Assignment Help
Law Assignment Help
Law Assignment Sample
Criminology Assignment Help
Taxation Law Assignment Help
Constitutional Law Assignment Help
Business Law Assignment Help
Consumer Law Assignment Help
Employment Law Assignment Help
Commercial Law Assignment Help
Criminal Law Assignment Help
Environmental Law Assignment Help
Contract Law Assignment Help
Company Law Assignment Help
Corp. Governance Law Assignment Help
Science Assignment Help
Physics Assignment Help
Chemistry Assignment Help
Sports Science Assignment Help
Chemical Engineering Assignment Help
Biology Assignment Help
Bioinformatics Assignment Help
Biochemistry Assignment Help
Biotechnology Assignment Help
Anthropology Assignment Help
Paleontology Assignment Help
Engineering Assignment Help
Autocad Assignment Help
Mechanical Assignment Help
Fluid Mechanics Assignment Help
Civil Engineering Assignment Help
Electrical Engineering Assignment Help
Humanities Assignment Help
Sociology Assignment Help
Philosophy Assignment Help
English Assignment Help
Geography Assignment Help
History Assignment Help
Agroecology Assignment Help
Psychology Assignment Help
Social Science Assignment Help
Public Relations Assignment Help
Political Science Assignment Help
Mass Communication Assignment Help
Auditing Assignment Help
Dissertation Writing Help
Sociology Dissertation Help
Marketing Dissertation Help
Biology Dissertation Help
Nursing Dissertation Help
MATLAB Dissertation Help
Law Dissertation Help
Geography Dissertation Help
English Dissertation Help
Architecture Dissertation Help
Doctoral Dissertation Help
Dissertation Statistics Help
Academic Dissertation Help
Cheap Dissertation Help
Dissertation Help Online
Dissertation Proofreading Services
Do My Dissertation
Business Report Writing
Programming Assignment Help
Java Programming Assignment Help
C Programming Assignment Help
PHP Assignment Help
Python Assignment Help
Perl Assignment Help
SAS Assignment Help
Web Designing Assignment Help
Android App Assignment Help
JavaScript Assignment Help
Linux Assignment Help
Coding Assignment Help
Mathematics Assignment Help
Geometry Assignment Help
Arithmetic Assignment Help
Trigonometry Assignment Help
Calculus Assignment Help
Arts Architecture Assignment Help
Arts Assignment Help
Case Study Assignment Help
History Case Study
Case Study Writing Services
Write My Case Study For Me
Business Law Case Study
Civil Law Case Study Help
Marketing Case Study Help
Nursing Case Study Help
ZARA Case Study
Amazon Case Study
Apple Case Study
Coursework Assignment Help
Finance Coursework Help
Coursework Writing Services
Marketing Coursework Help
Maths Coursework Help
Chemistry Coursework Help
English Coursework Help
Do My Coursework
Custom Coursework Writing Service
Thesis Writing Help
Thesis Help Online
Write my thesis for me
CDR Writing Services
CDR Engineers Australia
CDR Report Writers
Homework help
Algebra Homework Help
Psychology Homework Help
Statistics Homework Help
English Homework Help
CPM homework help
Do My Homework For Me
Online Exam Help
Pay Someone to Do My Homework
Do My Math Homework
Macroeconomics Homework Help
Research Paper Help
Edit my paper
Research Paper Writing Service
Write My Paper For Me
Buy Term Papers Online
Buy College Papers
Paper Writing Services
Research Proposal Help
Proofread My Paper
Report Writing Help
Story Writing Help
Grant Writing Help
CHCDIV001 Assessment Answers
BSBWOR203 Assessment Answers
CHC33015 Assessment Answers
CHCCCS015 Assessment Answers
CHCECE018 Assessment Answers
CHCLEG001 Assessment Answers
CHCPRP001 Assessment Answers
CHCPRT001 Assessment Answers
HLTAAP001 Assessment Answers
HLTINF001 Assessment Answers
HLTWHS001 Assessment Answers
SITXCOM005 Assessment Answers
SITXFSA001 Assessment Answers
BSBMED301 Assessment Answers
BSBWOR502 Assessment Answers
CHCAGE001 Assessment Answers
CHCCCS011 Assessment Answers
CHCCOM003 Assessment Answers
CHCCOM005 Assessment Answers
CHCDIV002 Assessment Answers
CHCECE001 Assessment Answers
CHCECE017 Assessment Answers
CHCECE023 Assessment Answers
CHCPRP003 Assessment Answers
HLTWHS003 Assessment Answers
SITXWHS001 Assessment Answers
BSBCMM401 Assessment Answers
BSBDIV501 Assessment Answers
BSBSUS401 Assessment Answers
BSBWOR501 Assessment Answers
CHCAGE005 Assessment Answers
CHCDIS002 Assessment Answers
CHCECE002 Assessment Answers
CHCECE007 Assessment Answers
CHCECE025 Assessment Answers
CHCECE026 Assessment Answers
CHCLEG003 Assessment Answers
HLTAID003 Assessment Answers
SITXHRM002 Assessment Answers
Elevator Speech
Maid Of Honor Speech
Problem Solutions Speech
Award Presentation Speech
Tropicana Speech Topics
Write My Assignment
Personal Statement Writing
Narrative Writing help
Academic Writing Service
Resume Writing Services
Assignment Writing Tips
Writing Assignment for University
Custom Assignment Writing Service
Assignment Provider
Assignment Assistance
Solve My Assignment
Pay For Assignment Help
Assignment Help Online
HND Assignment Help
SPSS Assignment Help
Buy Assignments Online
Assignment Paper Help
Assignment Cover Page
Urgent Assignment Help
Perdisco Assignment Help
Make My Assignment
College Assignment Help
Get Assignment Help
Cheap Assignment Help
Assignment Help Tutors
TAFE Assignment Help
Study Help Online
Do My Assignment
Do Assignment For Me
My Assignment Help
All Assignment Help
Academic Assignment Help
Student Assignment Help
University Assignment Help
Instant Assignment Help
Powerpoint Presentation Service
Last Minute Assignment Help
World No 1 Assignment Help Company
Mentorship Assignment Help
Legit Essay
Essay Writing Services
Essay Outline Help
Descriptive Essay Help
History Essay Help
Research Essay Help
English Essay Writing
Literature Essay Help
Essay Writer for Australia
Online Custom Essay Help
Essay Writing Help
Custom Essay Help
Essay Help Online
Writing Essay Papers
Essay Homework Help
Professional Essay Writer
Illustration Essay Help
Scholarship Essay Help
Need Help Writing Essay
Plagiarism Free Essays
Write My Essay
Response Essay Writing Help
Essay Editing Service
Essay Typer
APA Reference Generator
Harvard Reference Generator
Vancouver Reference Generator
Oscola Referencing Generator
Deakin Referencing Generator
Griffith Referencing Tool
Turabian Citation Generator
UTS Referencing Generator
Swinburne Referencing Tool
AGLC Referencing Generator
AMA Referencing Generator
MLA Referencing Generator
CSE Citation Generator
ASA Referencing
Oxford Referencing Generator
LaTrobe Referencing Tool
ACS Citation Generator
APSA Citation Generator
Central Queensland University
Holmes Institute
Monash University
Torrens University
Victoria University
Federation University
Griffith University
Deakin University
Murdoch University
The University of Sydney
The London College
Ulster University
University of derby
University of West London
Bath Spa University
University of Warwick
Newcastle University
Anglia Ruskin University
University of Northampton
The University of Manchester
University of Michigan
University of Chicago
University of Pennsylvania
Cornell University
Georgia Institute of Technology
National University
University of Florida
University of Minnesota
Help University
INTI International University
Universiti Sains Malaysia
Universiti Teknologi Malaysia
University of Malaya
ERC Institute
Nanyang Technological University
Singapore Institute of Management
Singapore Institute of Technology
United Kingdom
Jobs near Deakin University
Jobs Near CQUniversity
Jobs Near La Trobe University
Jobs Near Monash University
Jobs Near Torrens University
Jobs Near Cornell University
Jobs Near National University
Jobs Near University of Chicago
Jobs Near University of Florida
Jobs Near University of Michigan
Jobs Near Bath Spa University
Jobs Near Coventry University
Jobs Near Newcastle University
Jobs Near University of Bolton
Jobs Near university of derby
Search Assignments
Connect Seniors
Essay Rewriter
Knowledge Series
Conclusion Generator
GPA Calculator
Factoring Calculator
Plagiarism Checker
Word Page Counter
Paraphrasing Tool
Living Calculator
Quadratic Equation
Algebra Calculator
Integral Calculator
Chemical Balancer
Equation Solver
Fraction Calculator
Slope Calculator
Fisher Equation
Summary Generator
Essay Topic Generator
Alphabetizer
Case Converter
Antiderivative Calculator
Kinematics Calculator
Truth Table Generator
Financial Calculator
Reflection calculator
Projectile Motion Calculator
Paper Checker
Inverse Function Calculator
Effective Business Communication Assignment Sample
Task Description: The purpose of this assessment is to provide students with the opportunity to engage in reflective practice, using a range of diagnostic tools and feedback, to identify two key areas of personal capability that can be addressed (improved) to increase their communication effectiveness. This assessment is aimed to assess your ability to demonstrate advanced knowledge in written communication and your skill to autonomously reflect about good practices in workplace communication. Through the process of self-reflection, you will be able to improve your communication competencies through your knowledge of and ability to perform contextually appropriate communicative behaviours.
This assignment has three specific components.
1. Diagnosis and Reflection
Using 5 diagnostic tools related to communication, you are to analyse your own communication style across various areas such as verbal communication, active listening, non- verbal, and assertiveness perception. You will be given the individual diagnostics during the tutorials. Your tutor/lecturer will check and sign-off that you have completed each individual diagnostic during the tutorials. This means that if you fail to attend some or any of tutorial you will not be able to receive and complete the diagnostics. The signed diagnostics must be submitted as a separate PDF file.
You are to present the findings of the tools. The scores for each diagnostic must be included in your essay. In doing so you will show your understanding of the results as they apply to your personal situation.
Based upon your analysis of the findings you are to identify two key communication issues that you have identified as requiring development.
Reflect on two recent professional interactions that you have had within the past 12 months. Analyse these interactions from the perspective of the two key communication issues that are identified as requiring development. To what extent are these evident and support the need for personal communication development?
2. Literature review You are to identify and explain the two issues from your diagnosis and reflection. You are to define the concepts, outline key models and or behaviours that need to be developed to demonstrate effective practice. This literature review needs to outline both the conceptual (theoretical) and behavioural (interpersonal) skills that you need to acquire to demonstrate competence in your chosen area of communication.
3. Action Plan As a conclusion, you are to develop an action plan of key events and activities that you can undertake over the next 6 months to acquire the knowledge, skills, and behaviours identified as requiring development in component one. This can include the following:
Undertaking specific short courses, to develop skills based on actual courses that are available.
Undertaking advanced post-graduate communication courses at CQU or other institutions.
A reading plan to acquire conceptual knowledge, which may include specific communication texts and self-help books which must be specified.
Maintaining of personal journals reflecting on communication interactions.
This section must include actionable items with timelines (such as a Gantt chart) and an indication of how you will measure their successful completion.
The essay shall portray and analyse my personal communication skills and styles related to different areas of communication. The areas that shall be analysed are both non-verbal as well as verbal. Adding to these areas, the active listening capability and the positivity in the perception will also be analysed. The analysis will be on the basis of the outcome and result portrayed by five major communication tools. I shall also present forward the outcome of the tools along with the scores gained from each diagnostic tool. Further, it shall also be dealing with the finding of two such communication issues that have been identified by me using the diagnostic tools. Moreover, two of my recent interaction where I faced problem due to the communication issues will also be reflected.
I shall further provide an explanation from the diagnosis and also provide a definition of the key concepts and models related to the communication issues of mine. The theories and behaviours that shall be implemented for developing effective practice in my communication issues shall also be dealt with. Lastly, I shall be providing an action plan that I plan to implement and undertake in the coming six months. Undertaking short-term courses, Reading self-help books, maintaining a journal and few more are part of my action plan that shall be discussed in the essay.
In order to analyze the self-communication process, I have managed to select five key communication tools that can be used to develop the business purpose. The first tool was "Self-perceived Competence scale" at the time of verbal communication. It has helped me to indicate my own skills along with communication competency at the time of verbal communication with customers or stakeholders (Cardon & Marshall, 2015).
The second tool I have selected to make a "Nonverbal Immediacy Scale Self-report" on my personal emotional influence on communication. In order to understand the issues that controlled me at the time of communication can help me to understand the particular reasons behind individual feelings and the way of talking with them (Chaudhri, 2016). The third tool I have accessed to Write and make an analysis of my fear and anxieties at the time of communication with others. It is the "Personal Report of Intercultural Communication Apprehension" tool. It was an opportunity for me to understand the problems in detail and I can focus on the specific behavior at the time of communicating with others (Christensen, 2014).
After making some personal reports I thought it is important to evaluate and critically focus on my communication issues according to the viewpoint of others. Thus, I have managed to access "Talkaholic Scale" with which I have accessed others opinion in a form of discussion. I have engaged some of my colleagues and prepare a group discussion based on a business topic. Based on the viewpoint of Coombs (2015), critical analysis according to the viewpoint of others is a great help that can support me and imply me the faults more accurately. The last one tool was "Tolerance for Disagreement" that I have accessed is completely focused on my capability of tolerance. According to the suggestions of DuFrene & Lehman (2014), tolerance power is most important factor that can help a business person to assess his capability of keeping patience at the time of speaking with others.
Based on above tools and use the tools properly I have recognized my ability of communication properly. According to the self-perceived communication planning, I have analyzed the scores which reflected on my strong points as well as weakness. As per the SPCC score, I have scored the least at the time of talking with strangers. It is only 30 as per the SPCC Score which indicates that I have a low competency in this situation. It indicates that I have faced difficulty on my verbal skills at the time of communication or talking with a stranger (Malhotra & Ackfeldt, 2016). The score 35 in large meeting of stranger refers to the situation that I am unable to attend a meeting properly with unknown people. According to the discussion review, I have understood that I have medium verbal interaction ability at the time of talking in a large group whereas; at the time of talking with an individual, it is difficult for me to communicate properly.
As per the PRICA report, I have accessed the emotional issues that affect my communication status. I have understood that though I have the capability to manage different situation though I have specific issues at the time of Communication with people from other cultures (Lucas & Rawlins, 2015). The score 37 refers to the unnecessary usage of hand gestures and improper body language at the time of talking.
Tolerance of Disagreement score was 45 which is moderate but needs improvement as refers to the report. It refers to my capacity to communicate properly while in a compatible group as mine, prefer ability to stay with people who follow same viewpoint. Independence in the workplace and enjoying argument on different things are the part of an agreement on this report. My nature to involve in different communication at the same time helps me to communicate more but avoiding people of different opinion are also the part of this result (Engdahl & Lidskog, 2014).
Talkaholic scale report score was 27 that indicate I prefer to talk much. It is an improper characteristic that can damage my impression and business image in front of my fellow workers. I need to talk but it should not be excessive that affect the image of my business personality (Hannon, 2018).
Based on the nonverbal immediacy scale report I have scored 83 that refer to low communication capability. The issues indicated here is frowning, avoiding eye contact, position body in a tense manner and hand gestures are the part of issues in this section. Being a male person I need to follow some basic guidelines at the time of talking. The issue I have identified most important at this part is to move closer to people while talking to them. Based on the viewpoint of Lauring & Klitmøller (2015), this can harm my communication ability as well as my personality in front of my colleagues.
In analyzing the self-perceived communication competence report I have understood two critical issues that affect hugely affects my communication ability. The tools of self-diagnose have helped me a lot to make a clear focus on these perspectives. Moreover, these are responsible to rouse my consciousness critically, about finding out the specific ways to modify and improve my characteristics in according to the business context (Turnage & Goodboy, 2016).
The first one I have identified from SPCC scale is the issue of lack of verbal communication in meetings with stranger. Based on the viewpoint of Mishra, Boynton & Mishra (2014), in order to conduct a business properly, communication is not only the way of business development but the owner has to maintain a formal representation quality in business process. At the time of meeting with strange people, I feel uncomfortable and unconfident. It is not at the time of talking in a group but at the time of talking with individual stranger. Reflection from SPCC score has more clearly analyzed the issue that I need to develop.
The Second issue is based on the score of Tolerance for disagreement that refers to my anxiety and fear at the time of communication. Though, the outcome of this part is moderate that refers to high excessive anxiety level within me. As suggested by Ocasio, Loewenstein & Nigam (2015), excessive anxiety and nervousness can affect my ability to speak. It also misinterprets and misguides my words to another person at the time of talking. I have a nature to avoid different conflicts and diplomatic situation that is inevitable in business process. Thus, this issue must be rectified as early as possible. On the other hand, in this same scale, I have made a moderate score due to my ability to engage in multiple conversion that is effective to gain more knowledge from others point of view (Tourish, 2014).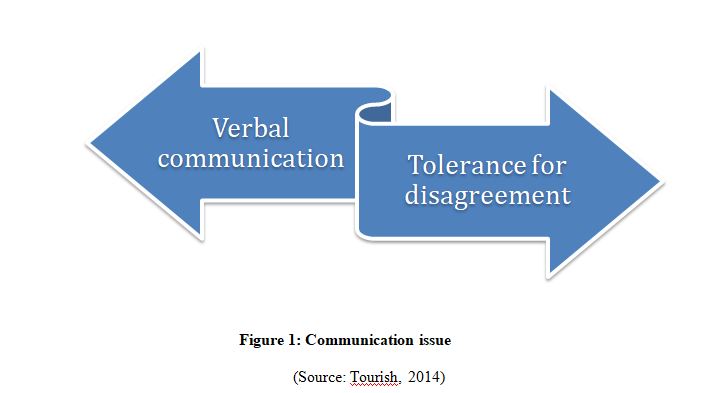 Professional interaction is an important criterion of business communication that acts in favor of a business person to convince and control different personalities. As per the suggestion of Trittin & Schoeneborn (2017), public interaction should be proper and effective that should not be influenced by personal issues.
From the memory of past 12 months, I can remember about a business meeting with 25 people and 3 company representative regarding the partnership with my company. At first, I was present at the meeting where I have interacted properly with everyone. Before the meeting, I felt nervous about the flow of talking. I knew specific reasons behind individual interest in approaching our partnership but I felt a little confused in case they want to make the deal in another way. After that, my experience and skill have helped me and I overcome it successfully.
In contrary to this situation, I faced real difficulties at the time of individual meeting with company representatives. They were much senior to me and I feared if they found me inappropriate and irrelevant to talk with them. Fortunately, every one of those people was enough understanding and had the patience to figure out my words properly.
Another event that I can refer to communication issue is the Tolerance of disagreement that I have faced at the time of visiting a firm. I was entrusted with the duty to make a detailed survey of the work practices in that firm and find out the flaws properly. I was not experienced to deal with the workers directly. Moreover, I did not have any idea to face such situation yet I had to commit my work. I have faced the issue of fear and anxiety to talk with strangers. In addition to this, I was afraid of argumentation with strangers on different fault of workforce. As they were not much interested to explain the errors I had only marked them and complete my work.
According to the diagnosis, it can be seen that two of my communication skills are at lower rate. One is the self-perceived communication competence scale and the other is tolerance for disagreement. Self Perceived Communication Competence Scale- This method was developed for obtaining the percentage of competence which people feel when communicating with a variety of peoples (Haegeman et al., 2016). The communicating ability of people varies in different situations. Lam & Hannah (2016) discussed that sometimes a person will react as more competent in a situation than other. Few people feel shy about communicating in meetings whereas they can freely communicate publicly. Within friend groups, they can openly talk but in strangers, they feel difficulty in communicating. It is diagnosed that my verbal communication skills are at a lower rate.
Tolerance for disagreement- This is another method which states the scale of tolerance in case of thought disagreements. As asserted by Wagenhouser et al. (2016), people who have high argumentativeness will deal with more disagreements. The report shows that people who have low rate of tolerance often changes the topic of the arguments. They either avoid facing an argument or don't talk with those people who disagree with them. On the other hand, sometimes arguments are good to participate since it develops the communication skills (Tourish, 2014). In workplaces, the people with lower tolerance like to work independently to avoid disagreements with colleagues.
There are different communication models like the Berlo model, Schramm model, Barnlund model. As commented that Cardon & Marshall (2015), the Berlo communication model is the simplest application of the communication between people. Chaudhri (2016) supported that Berlo model includes the source of the information, encoding the language, message, channel of passing, decoding the message and then the receiver of the communication. On the other hand, Christensen (2014) argued that the Schramm model says that the communication process includes the transmission of the information from the source to the receiver by three different levels. However, it has been identified that differing from both the above the Barnlund model proposes a different transactional communication model (Sepúlveda et al., 2015). The individuals simultaneously engage in the sending and the receiving of the messages.
In Berlo model, the factors of the communication include the skills to communicate, the level of awareness, the cultural and social system and the attitude of the person. As argued by DuFrene & Lehman (2014), the Schramm model indicates that first is should be examined that whether the message is impacting on both the targets of the message or not. Engdahl & Lidskog (2014) argues that the Barnlund model discusses that the sender of the message and the receiver must be reciprocally linked internally. Coombs (2015) supported that Barnlund model can also be referred as the constructionist or the constitutive model. As stated by Hannon (2018), constructionist model mainly focuses on the communication of an individual by determining the factors in which the message is interpreted. On the other hand, Johansson, Miller & Hamrin (2014) argued that Berlo model communication factors put an influence on the process of communication between the two specific persons.
There are other model also relating to the communication of people like the linear model and the Interactive model. The linear model is the one directional communication model for communicating with other people. Lam & Hannah (2016) argued that linear model consists of the sender who encodes a message and channelises it towards the receiver in the presence of different kinds of noises. On the contrary Malhotra & Ackfeldt (2016) stated that, interactive model there are two linear communication models which are stacked on the top of each other. Here the sender channelises the message to towards the receiver. After that the receiver changes and becomes a sender and sends the message towards its original sender. As stated by Lucas & Rawlins (2015), in the linear model there are no feedbacks or any type of responses. This model might not allow the continuous exchange of the information or messages. However (Johansson, Miller & Hamrin (2014) argued that the Interactive model involves responses and the feedbacks which indicates that the communication is not only a one way or two way process.
Thus I feel that during communication between two people, both have to respond equally then only the communication can be fruitful (Mishra, Boynton & Mishra, 2014). The diagnosis report states that my responding skills are much developed. I feel shy while talking in a group but within friend groups I can argument or discuss easily. Since the Linear model is a one-directional model, here the message starts to travel from one direction and moves towards the endpoint. On the other hand in the Interactive model, the message travels in different directions.
There are few behavioral models also in the communication skills. The two models from of them are the Social Learning theory and the Social Cognitive theory. The social cognitive theory is used in the psychological education and communication of people (Ocasio, Loewenstein & Nigam, 2015). This model states that few portions of a person's acquisition of knowledge can be related to the observation of other people in various social interactions, media influences and different experiences. Whereas the social learning model stated that people learn from others through different imitations, observations and modeling. The social learning theory is also known as a bridge between cognitive learning theories and the behaviorists.
Based on the pieces of literature that are being discussed in the above section it is identified that I must improve my communication skills from different aspects. I need to improve every element of my communication to be a good communicator in my workplaces. I also have to overcome the issues of connecting with different people that have been identified with the help of diagnostic measures. Along with these I also must develop both of my verbal and nonverbal communicating power so that I can make the opposite person agree with whom I will communicate. The expressions and message projection must be enough clearance to make people understand better. I need to develop both my speaking words and the facial expressions.
This part of the essay contains the action plan that I have made and plan to implement in the coming six months to overcome the communication issues of mine. Moreover, I also plan to do so in order to acquire and gain the required knowledge, techniques and the related behaviours for developing my communication issues (Stacks & Salwen, 2014). First of all, I plan to undertake and enrol myself in a good short-term course related to my communication issues. I have shortlisted a few training centres that provide good communication training and have chosen the PDT training center or the Professional Development Training Centre. It has multiple centres all over Australia including Sydney, Perth, and Brisbane.
I have decided to enrol myself with PDT because they provide proper and appropriate training related to active listening and proper speaking in different situations that are well related to my communication flaws (Cornelissen & Cornelissen, 2017). The training centre also aims at improving the body language while engaging in a conversation. Moreover, I personally think that my flaws in verbal communication identified by the SPCC tool can be well dealt with by enrolling in the course. I face problem while speaking during a meeting and engaging in conversation with strangers. Thus I feel that undertaking a short course with PDT shall help me overcome my problem related to verbal communication (Watson & Hill, 2015).
The Communication Skills Training course lays emphasis on effective communication skills such as the usage of body language. Further, openness on asking and laying forward questions, implementing the S.T.A.R. method during conversations and many more are also a part of it (Chaudhri, 2016). Thus, I think that my flaws in communication that are identified by the SPCC tool and the TFD tool in both verbal and non-verbal aspect can be developed by undertaking the communication development course at PDT.
Secondly, for the proper development and learning of effective communication skills, I also plan to join the Advanced Post-Graduate Communication course at CQU. In the course, I plan to implement the course insights in my communication issues and further the course shall also be an added benefit for the long run in my communication career (Berger, 2015).
Further, I also plan to undertake a reading plan in order to gain the knowledge related to my communication issues. Thus I plan to implement effective communication skills by taking guide and help from several self-help books (Cardon & Marshall, 2015). I have shortlisted a number of books that I plan to read in the six months action plan done by me. Some of the books are '101 Ways to Improve Your Communication Skills Instantly', 'The Assertiveness Workbook: How to Express Your Ideas and Stand Up for Yourself at Work and in Relationships', 'Difficult Conversations: How to Discuss What Matters Most', 'Messages: The Communication Skills Book' and 'The Messages Workbook: Powerful Strategies for Effective Communication at Work and Home' (Jaber, 2016). I hope that reading these self-help books will help me develop my issues on communication both verbal and non-verbal by providing a useful guide on the improvement of my communication and also help me get rid of the issues or flaws in my communication.
Finally, I also plan to maintain a personal journal of mine wherein I plan to note down every instance when I commit the communication flaw (Mottet, Richmond & McCroskey, 2015).
I think that doing so will help me understand and have a clear vision of my repeat of the communication issues of mine.
Table 1: Timeline for Action Plan (Source: Created by the author)
Hence, it can be concluded that by using the different tools of communication, two of my communication issue have been identified and analysed. Further, the essay also contains two recent interactions of mine which resulted due to the communication issues of mine. I feel that those two recent interactions have helped me identify my flaws in communication. I have thus discussed and identified the concepts and models of communication-related to my communication issue. I feel that by using and implementing the various concepts and models of communication, I can improve and develop my communication issues. Further, by following the communication behaviours discussed in the essay, I feel that my communication issue can be overcome.
Lastly, it can be concluded that for improving and implementing development in my communication issues, I have opted for a six months action plan. From the action plan that I have prepared I expect a good development in my issues on communication. Herein I feel that the short-term course at PDT shall be helpful for my development in communication. By applying and implementing the skills taught in the training course, I aim at developing my flaws in communication. Further, I aim at achieving proper knowledge and skills from the reading of famous self-help books on communication skills. Moreover, I also feel that maintaining a proper journal and noting down the daily activities related to the communication issues of mine, I can understand and evaluate my prevailing flaws.
Reference List
Book Berger, A. A. (2015). Media and communication research methods: An introduction to qualitative and quantitative approaches. Sage Publications.
Cornelissen, J., & Cornelissen, J. P. (2017). Corporate communication: A guide to theory and practice. Sage.
Jaber, M. Y. (2016). Learning curves: Theory, models, and applications. CRC Press.
Mottet, T., Richmond, V. P., & McCroskey, J. C. (2015). Handbook of instructional communication: Rhetorical and relational perspectives. Routledge.
Stacks, D. W., & Salwen, M. B. (Eds.). (2014). An integrated approach to communication theory and research. Routledge.
Watson, J., & Hill, A. (2015). Dictionary of media and communication studies. Bloomsbury Publishing USA.
Journals: Cardon, P. W., & Marshall, B. (2015). The hype and reality of social media use for work collaboration and team communication. International Journal of Business Communication, 52(3), 273-293. Retrieved on 25 May 2018 Retrieved from: http://bit.ly/2L3SzUi
Chaudhri, V. (2016). Corporate social responsibility and the communication imperative: Perspectives from CSR managers. International Journal of Business Communication, 53(4), 419-442. Retrieved on 26 May 2018 Retrieved from: http://www.academia.edu/download/38648206/CSR_and_the_Communication_Imperative.pdf
Christensen, M. (2014). Communication as a strategic tool in change processes. International journal of business communication, 51(4), 359-385. Retrieved on 25 May 2018 Retrieved from: http://bit.ly/2xsOMOK
Coombs, W. T. (2015). The value of communication during a crisis: Insights from strategic communication research. Business Horizons, 58(2), 141-148. Retrieved on 28 May 2018 Retrieved from: http://iranarze.ir/wp-content/uploads/2016/10/E2626.pdf
DuFrene, D. D., & Lehman, C. M. (2014). Navigating Change: Employee Communication in Times of Instability. Business and Professional Communication Quarterly, 77(4), 443-452. Retrieved on 25 May 2018 Retrieved from: http://bit.ly/2ITXyX1
Engdahl, E., & Lidskog, R. (2014). Risk, communication and trust: Towards an emotional understanding of trust. Public understanding of science, 23(6), 703-717. Retrieved on 25 May 2018 Retrieved from: http://bit.ly/2sg5M5x
Hannon, P. D. (2018). On becoming and being an entrepreneurship educator: a personal reflection. Entrepreneurship & Regional Development, 12(6), 1-24. Retrieved on 25 May 2018 Retrieved from: https://www.entrepreneur.lu.se/media/entrepreneur/forskning/artiklar/4.%20Hannon%20ERD%202018.pdf
Lauring, J., & Klitmøller, A. (2015). Corporate language-based communication avoidance in MNCs: A multi-sited ethnography approach. Journal of World Business, 50(1), 46-55. Retrieved on 28 May 2018 Retrieved from: http://bit.ly/2IT8bgX
Lucas, K., & Rawlins, J. D. (2015). The competency pivot: Introducing a revised approach to the business communication curriculum. Business and Professional Communication Quarterly, 78(2), 167-193. Retrieved on 26 May 2018 Retrieved from: http://citeseerx.ist.psu.edu/viewdoc/download?doi=10.1.1.956.6866&rep=rep1&type=pdf
Malhotra, N., & Ackfeldt, A. L. (2016). Internal communication and prosocial service behaviors of front-line employees: Investigating mediating mechanisms. Journal of Business Research, 69(1), 4132-4139. Retrieved on 28 May 2018 Retrieved from: http://bit.ly/2IYDV09
Mishra, K., Boynton, L., & Mishra, A. (2014). Driving employee engagement: The expanded role of internal communications. International Journal of Business Communication, 51(2), 183-202. Retrieved on 24 May 2018 Retrieved from: http://citeseerx.ist.psu.edu/viewdoc/download?doi=10.1.1.856.7762&rep=rep1&type=pdf
Ocasio, W., Loewenstein, J., & Nigam, A. (2015). How streams of communication reproduce and change institutional logics: The role of categories. Academy of Management Review, 40(1), 28-48. Retrieved on 26 May 2018 Retrieved from: https://pdfs.semanticscholar.org/0eec/9bba5ceba8c7d39022335313ee11726745a9.pdf
Tourish, D. (2014). Leadership, more or less? A processual, communication perspective on the role of agency in leadership theory. Leadership, 10(1), 79-98. Retrieved on 26 May 2018 Retrieved from: http://bit.ly/2J7JexJ
Trittin, H., & Schoeneborn, D. (2017). Diversity as polyphony: Reconceptualizing diversity Management from a communication-centered perspective. Journal of Business Ethics, 144(2), 305-322. Retrieved on 28 May 2018 Retrieved from: http://bit.ly/2IUV3Uo
Turnage, A. K., & Goodboy, A. K. (2016). E-mail and face-to-face organizational dissent as a function of leader-member exchange status. International Journal of Business Communication, 53(3), 271-285. Retrieved on 26 May 2018 Retrieved from: http://bit.ly/2sfZrXZ\
Online Articles Godoy, S., Labarca, C., Somma, N., Gálvez, M., & Sepúlveda, M. (2015). Circumventing communication blindspots and trust gaps in technologically-mediated corporate relationships: the case of chilean business-to-consumer E-commerce. Journal of theoretical and applied electronic commerce research, 10(2), 19-32. Retrieved from https://scielo.conicyt.cl/scielo.php?pid=S0718-18762015000200003&script=sci_arttext [Accessed on 15.2.2018]
Johansson, C., D. Miller, V., & Hamrin, S. (2014). Conceptualizing communicative leadership: A framework for analysing and developing leaders' communication competence. Corporate Communications: An International Journal, 19(2), 147-165. Retrieved from http://www.diva-portal.org/smash/record.jsf?pid=diva2%3A717783&dswid=-2717 [Accessed on 15.2.2018]
Lam, C., & Hannah, M. A. (2016). Flipping the audience script: An activity that integrates research and audience analysis. Business and Professional Communication Quarterly, 79(1), 28-53. Retrieved from http://journals.sagepub.com/doi/abs/10.1177/2329490615593372?journalCode=bcqe [Accessed on 15.2.2018]
Santini, C., Marinelli, E., Boden, M., Cavicchi, A., & Haegeman, K. (2016). Reducing the distance between thinkers and doers in the entrepreneurial discovery process: An exploratory study. Journal of Business Research, 69(5), 1840-1844. Retrieved from https://www.sciencedirect.com/science/article/pii/S0148296315004890 [Accessed on 15.2.2018]
Sollitto, M., Martin, M. M., Dusic, S., Gibbons, K. E., & Wagenhouser, A. (2016). Assessing the supervisor-subordinate relationship involving part-time employees. International Journal of Business Communication, 53(1), 74-96. . Retrieved from http://journals.sagepub.com/doi/abs/10.1177/2329488414525462?journalCode=jobd [Accessed on 15.2.2018]
CHECK THE PRICE FOR YOUR PROJECT
Number of pages/words you require, choose your assignment deadline, related samples.
Unlocking the Power of Employee Motivation in Effective Management
Impact of effective leadership strategies on the business performance of UK retail firms- A Case of Tesco
Analysing the operational aspects for a new resort
Analysing leadership approaches within a project environment
Safeguarding Children's Welfare: Legal Protection Against Abuse
Navigating Compassion and Law Enforcement: A Case Study Analysis
Unveiling the Shadows: Understanding Drug Addiction in Australia
Enhancing Patient Safety Through Medication Administration: A Case Study Analysis
Climate Change's Impact on Corporate Social Responsibility: A Case Study of Viva Energies Australia
Analyzing narrative techniques in a given reading
Planning a web-based reporting system for Rimu Art
The effects of technological implementations on sustainable development in the UK construction industry
Child protection policy that has emphasis on an adoption approach versus child protection policy that has emphasis on use of intensive family support programs
Reflective essay on understanding human development across the lifespan
Evaluating different management support systems relating to information systems
Evaluating gender discrimination in early childhood education in Australia
Improving Early Education Standards for children and families
Solution to economics questions based on international finance
Formulating a sustainable leadership proposal for Barclays Bank
On the Brighter Side: A Tale of Resilience and Hope
Comparing financial performance of PM Pty Ltd with Bega Cheese
Analyzing the strategic financial management decisions of Nestle for last 5 years
Building Resilience in Trauma-affected Children: Amira Case Study
Comparing Laudato Si' withSDG 1 (No Poverty) aligned with community development
Developing Leadership & Management Skills: My Leadership Development Journey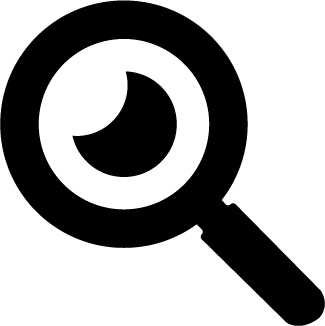 Looking for Your Assignment?

FREE PARAPHRASING TOOL

FREE PLAGIARISM CHECKER

FREE ESSAY TYPER TOOL
Other assignment services.
SCM Assignment Help
HRM Assignment Help
Dissertation Assignment Help
Marketing Analysis Assignment Help
Corporate Finance Assignment Help

FREE WORD COUNT AND PAGE CALCULATOR

QUESTION BANK

ESCALATION EMAIL
To get answer.
Please Fill the following Details
Thank you !
We have sent you an email with the required document.
International Marketing Assignment
Managing a Successful Business Project
Entrepreneurship and Small Business Management Assignment
Unit 7 Business Law Assignment
Innovation and Commercialisation Assignment
Operations and Project Management Assignment
Unit 6 Managing a Successful Business Project
Download Free Samples
Refer & Earn New
Reviews 4.8*
Business communication Assignment Sample
11500+ Project Delivered
500+ Experts 24x7 Online Help
Assignment Help
Communication
Business communication  Assignment Sample
Introduction
Section 2: literature review on intercultural business communication, section 3: application of week 4 and week 9 concepts, business communication assignment sample.
Get free samples written by our Top-Notch subject experts for taking assignment help services.
Business communication is characterised by the exchange of information between two or more businesses. It is important for the success of the organisation as many aspects of the business are dependent on business communication. Many researchers have stated in their work that business communication is the backbone of the business. In this reflection report, I have presented my views and understanding that I have developed in the ten weeks of this course that outlines the meaning and importance of business communication. There are three sections in this report, wherein the first section contains a thorough discussion on weekly concepts. I am going to elaborate on them as per my learning and analyse them accordingly. In addition to this, my understanding of some theory related to the intercultural business communication has been presented in this report. The second section is the literature review part, wherein I have briefly reviewed the importance of intercultural business communication and factors affecting it. The last section talks about the application of the topic discussed in week 4 and week 9. At the end of the report, a conclusion has been presented.
The concept of communication principles that have been covered in-depth. The myths and principles of communication principles were enlisted and I still remember most of them. The use of non-verbal communication methods and the considerations to keep in mind while using them were discussed (Medvedeva, 2016). In addition to this, I remember the unintentional communication wherein the information seepage occurs. All this information helped me in building my base for the course.
In week 2, the communication theories and models were discussed thoroughly. These are important for me to understand the flow of information from one person to another and how information might get corrupted in the medium. In addition to this, I learned about the barriers to effective communication in an organisation. In addition to this, I also realised that since the organisations have a different structure, their communication models have to different as well. This helped me in getting a knowledge of information flow within an organisation.
The third week lecture is important from my career point of view. I have a little knowledge of writing business documents, such as emails, letters, memo, and CVs. I know there are some standards that need to be followed while writing them but I had no clue. This lecture helped me gain the knowledge of writing resume and this knowledge is important for me to write down my own resume. This could help me in my career growth as well.
In the week 4 lecture, the lecturer highlighted the structure of academic documents and developing them in a top-notch way.Academic writing is characterised by writing documents for academic purpose.There are some important points that are important to be considered while writing them, such as plagiarism which is considered as cheating in academic writing. In addition to this, another important thing in this week lecture was the types of referencing styles. These are important while writing the research paper or assessment report. With this knowledge, I can write the best academic write-ups genuinely.
Being a student, I think week 5 lecture is of great help as it discussed the modus operandi of writing literature review and self-reflection.Literature review is the search and analysis of literature on a particular topic.However, there is a proper way of doing so. There is a proper way of writing a literature review. A deep understanding of the TOMAC (Topic, Objectives, Methodology, Analysis, and Conclusion) structure helped me a lot in reviewing the work of other researchers. Reading journal articles is a time-consuming process but with the help of TOMAC methodology, one can analyse the literature speedily and effectively (Gallois & Giles, 2015).
Talking about the week 6, this week lecture elucidated on the concept of public speaking which is defined as the process of communicating information to the audience.It helped me in enhancing my knowledge about types of public speaking and factors affecting it. The main problem that intimidates me while speaking in public is social anxiety and I think after this lecture, I can improve in that area. I have seen many videos on YouTube and working on it. A person needs to be positive about him while speaking in public and this lecture helped me in doing so (Huczynski, et.al, 2015).
Talking about the learning of seventh week, the collectivism and individualism are the two concepts that I still remember because they were new to me and my mind grabs new things for a longer duration. While explaining the Face Negotiation Theory, the lecturer said the facework of a person can be affected by whether a person prioritises a community over an individual or vice versa. However, it depends on belief because sometimes people put their personal choices over others and sometimes they prefer putting community's interest over theirs (Steward, et.al. 2014). The beliefs vary from culture to culture.
In the week 8 lecture, the concept of organisational communication was explained in which various networks of communication within an organisation were explained. Organisation communication is type of communication that takes place within an organisation.These were very interesting and easy-to-understand. The communication network is characterised by a pattern of interaction and communication. After researching more on these networks, I realised that the communication networks vary from organisation to organisation depending on the need for accuracy and speed.
The ninth week covered the concept of meeting and its importance in business was explained thoroughly. In addition to this, the cost of each meeting was explained. To be very true, I have been a part of many social and cultural group and I have attended many meetings. However, I have never ever thought that there are categories of group meeting and there is some amount of cost attached to each meeting. In addition to this, I got to learn about the questions one should think about before calling out a group meeting. In fact, I realised that group leader should ponder on these question before calling out a meeting. This would save the time of the team members as the issues are already figured out.
In the week 10, for the very first time in my life, I came across the term 'Socio-Communicative Style' and its orientation. The concept is important from the personal communication point of view. The lecture contained a brief explanation of various socio-communicative style and orientation, such as expressiveness, analytical, flexibility, assertiveness, etc. All these are very important for an individual to communicate in society. After the lecture, I felt that I have to be a bit more assertive and expressive in my conversations.
Before ending this section on a high note, I would like to say that the course helped me in gaining knowledge of the concepts that are important for my personal as well as professional development. With this knowledge, I could be able to do things in a perfect way.
According to Mindess (2014), intercultural communication is a type of communication that takes place among people belonging to a diverse culture. Zhang, et.al, (2013) defines intercultural communication as communication between two or more cultures. According to Jackson (2014), it is a type of communication that is described as a sharing of views between people who determine themselves as different in a cultural sense. There are many reasons that organisations should consider intercultural communication important for business. People and cultures are brought closer to a diverse organisation. The communication establishes relationships among the team members with people from different countries and background. With effective intercultural communication, an organisation can remove the barriers in the communication that creates ambiguity in the team and operations performing by the team. The effective communication between two people from the different cultural background can minor the communication gap.
Mindess (2014) regards intercultural communication as a bigger challenge than any other communication form. This is because it takes place among people from a culture that are nowhere connected. Nowadays, organisations are focusing on intercultural communication because it empowers them to deal with clients from other countries (Zhang, et.al, 2013). In addition to this, it has been seen that big companies are tapping in the international market and making huge profits based on the local talent and labour they have identified. By making use of the intercultural business communication, it has been seen that organisation can connect to their workforce in the overseas countries and help them to understand their roles and responsibilities. Once this is clear to them, the workers can carry out their work efficiently and effectively. This directly affects organisational performance and profits.
Jackson (2014) said that to have a high-quality business communication, a company should consider and be aware of the stakeholders' behavioural tendencies. It has been seen that cultural norms directly affect the behaviour of the people belong to them. Using symbols and non-verbal communication might sometime lead to confusion and hostility because of cultural differences. For instance, the Chinese and American negotiators have varying communication styles. In China, people believe in indirect communication instead of preferring direct communication. On the other hand, the Americans indulge in the direct mode of communication. Due to this cultural difference, it has been seen that American-Chinese communications are full of confusion and uncertainties.
From the above-discussed literature review, it can be noted that all the three literature work talked about different meaning of the intercultural communication. However, they all discussed the importance of the communication in a diverse team in different way. The best part of the third paper is that it discussed the intercultural communication in context of two countries that was missing in the two.
I am aiming to become a researcher in future. Hence, I should know about writing an authentic document and carry out team meeting for problem-solving. For that purpose, the week 4 and week 9 concepts are important for me.
In week 4, I have gained a deep knowledge of writing an academic document. I learned about the importance of authenticity in the content and need of referencing in the work. Being a student, I have to read the work of other authors and prepare my assessments based on them. I might be quoting some findings and facts highlighted by other researchers. For this purpose, I need to keep them proper credit and hence, referencing is important. For my career, the knowledge is important as businesses also make reports and for that purpose, research is done. Hence, with the knowledge of report structure, plagiarism, and reference style, I can contribute my efforts and knowledge in this task (Horst, 2013). This would be very helpful for my career. In addition to this, it will improve my chances of getting jobs in the research field as the knowledge of writing an academic document is the basic requirement of such field.
Talking about my learning from week 9, I learned about the importance of meeting in a small group. Meeting are important for conveying information and discussing the issues faced by the group members. The knowledge of pre-requisites of a meeting can help me in saving a lot of time as the issues could be identified prior to the meeting. In addition to this, there many barriers to business communication and that can cost a fortune to the company by virtue of miscommunication. These comprise poor verbal and non-verbal communication, poor attitude of the member in the team meeting (Locker &Kienzler, 2013). In addition to this, some members and team leaders are unwilling to implement the decisions. I realised that actually happened in most of the club meetings. With the knowledge of these barriers, I can try my best to avoid and discard them. Overall, the course provides me with immense knowledge that I can apply in my career.
In the whole assessment, a lot of discussion on business communication and its importance had been done. Various different aspects have been elaborated and the same has been reflected in the report. The major three aspects, such as intercultural communication, academic writing, and small group communication were elaborated and discussed in the report. A literature review was provided on intercultural communication and its advantages. Hence, this could be helpful in my future career aspirations. Overall, writing a self-reflection report was a learning experience for me.
Gallois, C., & Giles, H. (2015). Communication accommodation theory. The international encyclopedia of language and social interaction , 1-18.
Horst, M. (2013). A field of expertise, the organization, or science itself? Scientists' perception of representing research in public communication. Science Communication , 35 (6), 758-779.
Huczynski, A., Buchanan, D. A., &Huczynski, A. A. (2013). Organizational behaviour (p. 82). London: Pearson.
IngelmoPalomares, M., Navarro, C., & Sanz Lara, J. Á. (2018). Determining factors of success in internal communication management in Spanish companies: The influence of social media. Corporate Communications: An International Journal .
Jackson, J. (2014). Introducing language and intercultural communication . Routledge.
Jandt, F. E. (2017). An introduction to intercultural communication: Identities in a global community . Sage Publications.
Locker, K. O., &Kienzler, D. S. (2013). Business and administrative communication . McGraw-Hill.
Medvedeva, N. (2016). Methodological model for teaching written professional communication. Procedia-Social and Behavioral Sciences , 236 , 283-288.
Mindess, A. (2014). Reading between the signs: Intercultural communication for sign language interpreters . Nicholas Brealey.
Samovar, L. A., Porter, R. E., McDaniel, E. R., & Roy, C. S. (2014). Intercultural communication: A reader . Cengage Learning.
Steward, M. D., Narus, J. A., & Roehm, M. L. (2018). An exploratory study of business-to-business online customer reviews: external online professional communities and internal vendor scorecards. Journal of the Academy of Marketing Science , 46 (2), 173-189.
Zhang, Q., Ting-Toomey, S., &Oetzel, J. G. (2014). Linking emotion to the conflict face-negotiation theory: A US-China investigation of the mediating effects of anger, compassion, and guilt in interpersonal conflict. Human Communication Research , 40 (3), 373-395.
Table of Contents
Bibliography & References
Any Additional requirements that you specify!
Free Product Features
Free Quality Assurance Reports
Grammar Report
Compliance Report
Plagiarism Report
Free Order Management
Free E-Guides
Free 24x7 exclusive customer support
MRKT20052 Marketing Management and Digital Communications Assignment Sample
Mng81001 Management Communication Crisis Management Assignment Sample
Reflective Essay Assignment Sample
Manage ICT Communication Assignment Sample
Project and Program Information & Communication Systems Assignment Sample
Managing Communication Assignment Sample
Communication On The Employee Engagement Assignment Sample
TH70071E DIGITAL AVIATION Assignment Sample
Team Working And Communication Assignment Sample
Characteristics And Benefits Of Networks Assignment Sample
Get instant access to student account
Don't have an account? Sign Up
Already have an account? Sign In
503+ Experts 24*7 Online Help
offer valid for limited time only*
Free Samples
Premium Essays
Editing Services Editing Proofreading Rewriting
Extra Tools Essay Topic Generator Thesis Generator Citation Generator GPA Calculator Study Guides Donate Paper
Essay Writing Help
About Us About Us Testimonials FAQ
Studentshare
Business Communication
Business Communication - Assignment Example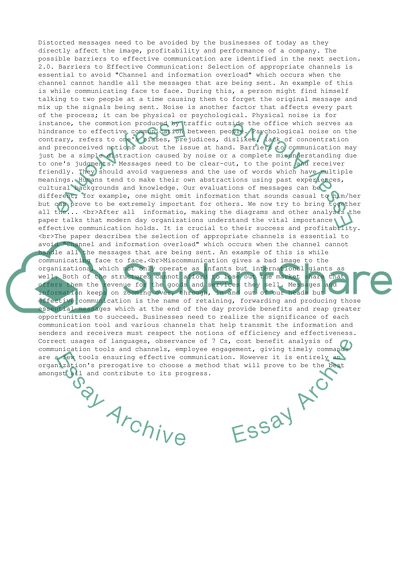 Subject: Business
Type: Assignment
Level: High School
Pages: 13 (3250 words)
Downloads: 4
Author: ckreiger
Extract of sample "Business Communication"
Cited: 0 times
Copy Citation Citation is copied Copy Citation Citation is copied Copy Citation Citation is copied
CHECK THESE SAMPLES OF Business Communication
Business communication trends paper, business communication trend, effectiveness of business communication, business communication experience, effective business communication, technology and business communication, current business communication channels, business communication essentials.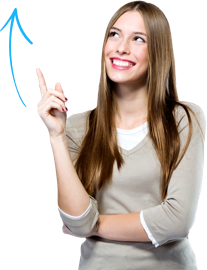 TERMS & CONDITIONS
PRIVACY POLICY
COOKIES POLICY