You are using an outdated browser. Please upgrade your browser or activate Google Chrome Frame to improve your experience.
Commercial & industrial PV
Grids & integration
Residential PV
Utility scale PV
Energy storage
Balance of systems
Modules & upstream manufacturing
Press releases
Sustainability
Technology and R&D
pv magazine UP initiative
pv magazine Hydrogen Hub
PV project exchange
pv magazine Roundtables & Insights
pv magazine Webinars
Print archive
pv magazine test
pv magazine team
Newsletter subscription
Magazine subscription
Community standards
Comprehensive roadmap to support Victorian businesses to transition to net-zero
Sustainable development consultancy Arup has partnered with the Victorian Chamber of Commerce and Industry to produce a comprehensive roadmap to support Victorian businesses to transition to a net-zero economy.
The guide "Achieving a Net-Zero Economy: Roadmap for Victorian Businesses" aims to lower energy costs, ensure reliable energy supple, and support businesses to meet the state government's commitment to decarbonise 95% of Victoria's energy sector by 2035.
This comprehensive roadmap outlines both short-term business and workforce support recommendations, as well as looks at medium to long-term mechanisms for guiding the broader transition to renewable energy.
Key short-term priorities outline the importance of subsidies and cost reduction incentives for energy-intensive industries, investing in talent reskilling, and improving energy efficiency through upgrades that reduce costs and support business competitiveness.
In the medium to long-term, priorities include boosting local manufacturing, improving infrastructure capacities, decentralising the energy grid, and developing a 30-year infrastructure and built environment roadmap. The key goal of the long-term strategy is providing certainty to private sector investors, underpinned by a range of policies and programs for promoting energy efficiency, renewable energy, and low-emissions targets.
Patrick Gorr, Hydrogen Leader, Arup, Australasia said:  "Energy markets are a key driver in global efforts to tackle climate change by reducing carbon emissions. The roadmap developed with the Chamber draws on globally proven methodologies for reducing emissions while taking into account the specific local environment affecting the state of Victoria to create a bespoke guide for navigating the energy transition.
"The benefits for governments and industry groups in transitioning to net zero become more inevitable as we see more markets recognising how emissions will play an important role in years to come. That's why it's essential that Victorian businesses are proactive in finding an effective path towards net zero."
Paul Guerra, CEO, Victorian Chamber of Commerce, and Industry said: "The transition to net-zero presents a unique opportunity for industry, and the Victorian economy. It is imperative that Victorian business and the State Government take a leadership role and use the transition to a net-zero economy as an opportunity to drive economic growth
"Reducing emissions is about more than the environment; the renewable energy manufacturing sector could and should be a key component of Victoria's manufacturing future. We have some of the best, if not the best, conditions for producing renewable energy in the world so we should be grasping this opportunity with both hands.
"By adopting our roadmap, we believe the Victorian Government can effectively attract private investment, reduce energy prices, ensure the supply of energy, and support businesses in transition to a net-zero economy."
The roadmap is available via the Victorian Chamber's campaign webpage: https://www.victorianchamber.com.au/policy-and-advocacy/initiatives/netzero
Mining's Road to Net-Zero: Miners and Decarbonisation Leaders Look Ahead to Energy and Mines June 14-15
Solar pioneers solahart installs one millionth solar panel in australia.
By submitting this form you agree to pv magazine using your data for the purposes of publishing your comment.
Your personal data will only be disclosed or otherwise transmitted to third parties for the purposes of spam filtering or if this is necessary for technical maintenance of the website. Any other transfer to third parties will not take place unless this is justified on the basis of applicable data protection regulations or if pv magazine is legally obliged to do so.
You may revoke this consent at any time with effect for the future, in which case your personal data will be deleted immediately. Otherwise, your data will be deleted if pv magazine has processed your request or the purpose of data storage is fulfilled.
Further information on data privacy can be found in our Data Protection Policy .
By subscribing to our newsletter you'll be eligible for a 10% discount on magazine subscriptions!
Select Edition(s) * Hold Ctrl or Cmd to select multiple editions. Tap to select multiple editions. Australia (English, bi-weekly) Global (English, daily) Germany (German, daily) U.S. (English, daily) China (Chinese, weekly) India (English, daily) Latin America (Spanish, daily) Brazil (Portuguese, daily) Mexico (Spanish, daily) Spain (Spanish, daily) France (French, daily) Italy (Italian, daily)
Read our Data Protection Policy .
Subscribe to our global magazine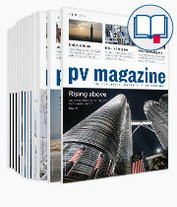 Most popular
Keep up to date
pv magazine Australia offers bi-weekly updates of the latest photovoltaics news.
We also offer comprehensive global coverage of the most important solar markets worldwide. Select one or more editions for targeted, up to date information delivered straight to your inbox.
[adning id="12070″]
Victoria's COVID Roadmap: what businesses should expect in 2021
September 20, 2021
COVID-19 , Featured
Leave a Reply Cancel reply
Your email address will not be published. Required fields are marked *
Small Business Connections (SBC) is a media platform that delivers targeted content, news, industry reports, trends and tips to business owners, entrepreneurs, startups and stakeholders in the SME sector.
CONTACT ABF GROUP +61 3 8560 6888 [email protected]
SPONSORSHIPS – PARTNERSHIPS – EXHIBITOR ENQUIRIES [email protected]
SUBSCRIBE FREE SME NEWS BRIEFS
Get  breaking news  delivered, receive govt grant of $10k to $250k*..
Austrade Approved Business Events AVAILABLE NOW APPLY BEFORE 30th MARCH 2021 (Condition apply)
ABF Events are approved and listed below have been certified by Austrade on the Schedule of Approved Business Events.
This allows exhibitors, sponsors, delegates and partners to participate in the Business Events Grant Program. Note event bookings need to be confirmed ASAP to participate in the grant program
The program provides 50% rebate (based on a minimum spend of $20k) for approved items including ABF event-media packages, exhibition stands, corporate function tables, delegate registrations.
Govt Grant applications are now open until the 30 March. Please contact ABF to discuss how we can assist, we have experts to assist grant applications.
Grant funding will cover up to 50% of eligible expenditure incurred in participating at pre-approved business-to-business events as buyers or sellers during the 2021 calendar year.  All grant applications must be submitted for approval via the following link:  https://business.gov.au/grants-and-programs/business-events-grants
For further information please see this fact sheet .
Are you sure want to unlock this post?
Are you sure want to cancel subscription.
Social Affairs
Foreign Affairs
North Korea
Diplomatic Circuit
Arts & Design
Performance
More Sports
World Business
English Eye
Interactive
PR newswire
Global insight
17:20 Exhibition 'Hanbok, Revisited' offers modern tastes on traditional Korean clothing
16:26 Gymnast Kim Han-sol wins gold in men's floor exercise
16:01 Chuseok's celestial journey: Best spots for full moon gazing in Seoul
16:01 Chuseok food cost hits all-time high
16:01 Long Chuseok holiday to boost domestic trips
16:01 Explore the culture of Joseon during Chuseok
15:27 N. Korea stipulates nuclear force-building policy in constitution
15:00 Traffic jam expected to ease late Thursday, 1st day of Chuseok holiday
14:47 Sidelined LOL star Faker Lee Sang-hyeok proud of his teammates for beating China in semis
13:54 Lee Won-ho nabs silver in men's pistol shooting
Victorian businesses pleading for roadmap timelines to be brought forward
Victorian business owners are pleading to be able to reopen for indoor dining sooner than the roadmap allows. Under the current plan - pubs, clubs and entertainment venues will be allowed to serve up to 50 fully vaccinated patrons outdoors when 70 percent of the state's population is vaccinated. However, the Victorian Premier is refusing to bring forward the reopening timelines.
MyPortal Login
I am a guest.
Enter your details below to proceed
First name *
Last name *
Phone number *
Company or individual status *
Billing address
City or Suburb *
Victorian Chamber and Herald Sun Present: Future Victoria
Tue 10 Oct 12:00pm - 2:30pm
IR in the spotlight: Extending the general protections provisions – a deep dive in to the High Court's Qantas v TWU decision
Thu 19 Oct 9:30am - 11:30am
state-government
Daniel Andrews resigns as Victorian Premier
Daniel Andrews has stepped down as Premier of Victoria and Member for Mulgrave, effective 5pm Wednesday 27 September 2023.
26 September 2023
digital-and-cyber
federal-government
policy-and-advocacy
Helping Australia become the most cyber secure nation
The Victorian Chamber has released a first-of-its-kind Cyber Security and Scams Policy Position with 24 pragmatic recommendations to protect small, medium and family businesses from cyber criminals, in a comprehensive cyber suite that includes a Security Checklist and Self-Paced Training for businesses.
Victorian Government's Roadmap to deliver the National Plan
19 September 2021
Premier Daniel Andrews has released the State Government's Roadmap which details plans for the state's recovery from COVID-19 restrictions and lockdowns for the next three months and beyond.
JUMP TO:
The Premier emphasised that this is the Roadmap for Victoria to deliver on the National Plan and the government will continue to monitor and learn from New South Wales lead as they reach vaccine targets ahead of Victoria.
Health Minister Martin Foley described the roadmap as "a document that will drive hope, recovery and manage our way through what is still going to be challenging period ahead."
To date, there are currently 204 Victorians in hospital, with 55 in ICU and 38 of those on a ventilator. Of those numbers, only one per cent are fully vaccinated.
Today's announcements also included the news that Geelong, the Surf Coast and Mitchell Shire will go into a seven-day lockdown from 11.59pm tonight, with restrictions the same as those in the City of Ballarat and metropolitan Melbourne, excluding the curfew.
Victorian Chamber Chief Executive Paul Guerra expressed his disappointment in the roadmap.
"Victorian businesses wanted a pathway to prosperity, but instead we got a roadmap with roadblocks.
"Victorians deserve answers as to why Victoria's health advice and roadmap is so different to NSW. It is extremely tough to look over the border and see our NSW neighbours get back to relatively normal life while we continue to be locked down in a holding pattern.
"The State Government must urgently commit to additional financial support for the many businesses that remain in limbo and do more to incentivise vaccination, such as public health orders to mandate vaccination for workers in all consumer-facing sectors. We need a pathway to prosperity."
The Victorian Chamber's own plan that was released ten days ago advocated for a balanced and practical roadmap and was reflective of the National Cabinet Plan and Doherty Institute Modelling. Details can be found here.
National Plan: Phase A - Metro
80 per cent first dose (indicative date: 26 September 2021)
Victorians can get outside to catch up with friends and do some of the outdoor activities we've gone without.
Outdoor recreation activities such as basketball, gold, tennis, cricket etc. will be allowed with the same limit as picnics. Accessing the facilities must be contactless
Personal training can resume for up to five fully vaccinated people outside
School reopens (indicative date: 5 October 2021)
Students can return to sit the GAT if required on October 5 th
From 6 October, on-site learning for VCE Units ¾ and final year VCAL and IB students
From 18 October, prep students return three days a week years 1 and 2 students return two days a week
National Plan: Phase B – Metro (indicative date: 26 October 2021)
At 70 per cent fully vaccinated, lockdown will end in Melbourne.
Reasons to leave home and curfew no longer in place
Travel limit increased to 25kms
All school students return on-site at least part-time: Year 3 and 4 Tuesday and Wednesday; Year 5 and 6 Thursday and Friday; Year 7 five days; Year 8 and 9 Tuesday and Wednesday; Year 10 Thursday and Friday; Year 11 five days
10 fully vaccinated people can gather outdoors; five unvaccinated
Community sport training returns for minimum required to hold training (not competition), changing rooms closed
Pubs, clubs, and entertainment venues can open to 50 fully vaccinated people outdoors
Weddings and funerals open for 50 fully vaccinated outdoors; unvaccinated - 10
Hairdressing and personal care services open for up to five fully vaccinated people
Outdoor swimming pools open for up to 50 fully vaccinated
Outdoor creative studios open for up to 50 fully vaccinated
Zoos open to 25 per cent capacity for fully vaccinated'
Outdoor amusement parks open for up to 50 fully vaccinated
Real estate opens to outdoor auctions for up to 50 fully vaccinated
Outdoor tours open for up to 50 fully vaccinated
Easing of restrictions for care facility visitors
National Plan: Phase A – Regional
Regional Victoria is out of lockdown and at 80 per cent first dose some further easing can go ahead.
Masks can be removed for your entire booking at the hairdressers and other beauty services
Final year VCAL students can return to on-site learning
Schools continue to be open in Regional Victoria for on-site learning for VCE Units ¾, final year VCAL and IB students, Prep and Year 1 and 2 students.
Further advice on the return to onsite learning for remaining year levels will be provided by 30 September.
National Plan: Phase B – Regional (indicative date: 26 October 2021)
More social and recreation activities open for fully vaccinated Victorians
Community sport returns indoors for minimum number required
Pubs, clubs, and entertainment venues are open indoors to 30 fully vaccinated people
All school students return onsite at least part time
Funerals and weddings are allowed for 30 fully vaccinated people indoors and 100 fully vaccinated outdoors
National Plan: Phase C – Metro and Regional
80 per cent double vaccinated 16+ years (indicative date: 5 November 2021)
At 80 per cent fully vaccinated, regional Victoria and Metro Melbourne come together under the same rules
Up to 10 people (including dependents) are permitted at your home
Up to 150 fully vaccinated people can dine indoors, and up to 30 can gather in public outside
Indoor community sport open for minimum number required
Masks are only required inside
Pubs, restaurants, and cafes can open for seated service only, up to 150 fully vaccinated people inside and 500 outdoors
Work from home if you can but you can go to work if fully vaccinated
Hairdressing, beauty, and personal care open for fully vaccinated people
All retail open with density limits of four sqm per person
Early childhood education and care is open
All students return to school with additional safety measures in place
On-site adult education returns for fully vaccinated Victorians
Weddings funeral and religious services return for 150 fully vaccinated people indoors, and 500 outdoors
Hairdressing, beauty, and personal care up to 150 fully vaccinated indoors
Food courts takeaway only
Intrastate travel allowed
Interstate borders may exempt vaccinated residents from domestic restrictions, subject to National Cabinet
Swimming pools, spas, saunas, steam rooms and springs – open to fully vaccinated: 150 indoors, 500 outdoors
Community facilities – open to fully vaccinated: 150 indoors, 500 outdoors
Creative studios – open to fully vaccinated: 150 indoors, 500 outdoors
Arcades, escape rooms, bingo – open to fully vaccinated: 150 indoors, 500 outdoors
Amusement parks – open to fully vaccinated: 150 indoors, 500 outdoors
Casino – open to fully vaccinated: 150 indoors
Retail betting and electronic gaming – open to fully vaccinated: 150 indoors, 500 outdoors
Adult services – open to fully vaccinated: 150 indoors
Karaoke and nightclubs – open to fully vaccinated: 150 indoors, 500 outdoors
Accommodation – open in line with private gathering limits
Real estate - – open to fully vaccinated: 150 indoors, 500 outdoors
Tours and tours transport – open to fully vaccinated: 150 indoors, 500 outdoors
National Plan: Phase D – Metro and Regional
80% double vaccinated 12+ years (indicative date: 19 November 2021)
Once 80 per cent of Victorians aged 12 and over are fully vaccinated, restrictions will align with the National Plan to transition Australia's National COVID-19 Response, agreed to by National Cabinet.
By 25 December, 30 visitors to the home.
Settings and dates are indicative and subject to change pending COVID-19 thresholds, hospital caseloads and health advice.
Related articles
End to mandatory COVID-19 isolation
Businesses must still observe existing obligations under Victorian health and safety law after the end of COVID-19 isolation mandates.
05 October 2022
Victorian Chamber welcomes end to isolation
National Cabinet has agreed to end mandatory isolation requirements for COVID-19.
03 October 2022
Victorians encouraged to return to the office
The Victorian Government has lifted its working from home recommendations and says Victorians can now safely return to the office.
02 September 2022
COVID isolation reduced to five days
A National Cabinet meeting of Commonwealth, State and Territory Governments has agreed to reduce COVID-19 isolation periods and remove mask mandates on domestic flights.
01 September 2022
COVID-19 winter guide for employers
To assist with managing COVID-19 in workplaces over winter, the Australian Chamber of Commerce and Industry (ACCI) has set out a guide to address key health, safety and employment issues.
20 July 2022
Small Business Ventilation Program extended
The Victorian Government is launching a new round of the $60 million Small Business Ventilation Program.
15 July 2022
Masks and working from home recommended but not mandated
The Victorian Government has issued an updated advisory to business and the community on winter COVID-19 settings as Victoria deals with an increase in COVID-19 hospitalisations and other seasonal respiratory including colds and flu.
12 July 2022
Connection crucial in post-pandemic workplaces
As more Victorians balance working at home with the office, wellness and the physical and mental health of employees has never been more important. 
09 June 2022
Victoria's recovery set to accelerate as more COVID-19 rules scrapped
The Victorian Chamber has welcomed the State Government's announcement that most of the remaining COVID-19 restrictions will be lifted from 11.59pm this Friday, April 22.
20 April 2022
Victoria poised for full recovery with restrictions in rear-view mirror
The Victorian Chamber welcomes today's State Government announcement that it will further ease COVID-19 restrictions from 11.59pm on Friday, 22 April 2022.
chief executive update
Enjoying new habits as city wakes from COVID-19 slumber
Habits can be hard to break and I'm sure we all felt a bit uncertain last week as office workers started to return after the better part of two years working from home.
11 March 2022
The green light we've been waiting for
The Victorian Chamber of Commerce and Industry is elated by today's announcement that the State Government's 'strong recommendation' to work or study from home will be removed, while masks will no longer be needed in most indoor settings as of 11:59pm on Friday, 25 February 2022.
22 February 2022
Media contact
For all media enquires and other details, visit out contacts page.
Sign up for business news and updates
We invite you to subscribe to the Victorian Chamber Community . You will receive news, updates, and opportunities to shape Advocacy from the largest and most influential, go-to partner for business success in Victoria.
Being part of our Community is completely free and designed to suit you wherever you are in business.
Restricted Page
You are being redirected to our login page!
International edition
Australia edition
Europe edition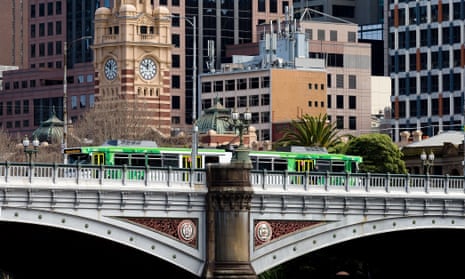 Victoria's roadmap out of lockdown to be based on four-step 'traffic light' system, business leader says
The Victorian Chamber of Commerce reveals the draft Covid-19 roadmaps the government is using in consultations
Melbourne stage 4 restrictions ; Vic stage 3 rules
Full Australian Covid stats ; NSW hotspots list ; Qld hotspots list
Sign up for Guardian Australia's coronavirus email
The head of the Victorian Chamber of Commerce says Covid-19 roadmap templates for business are based around a four-step "traffic light" system, as Victorians eagerly await the government exit roadmap from lockdown on Sunday.
The chamber's chief executive, Paul Guerra, has outlined to Guardian Australia the draft Covid-19 roadmaps the government is using to consult with Victorian business ahead of easing restrictions.
"If you move down the vertical axis [of the template] there are these six common requirements. [They are] ensure physical distancing, wear a mask, practise good hygiene, quickly act if staff become unwell, avoid interactions in enclosed spaces and create workforce bubbles," Guerra said.
"Then across the horizontal axis, you've got the four phases … Closed, which is red, heavily restricted, which is orange, restricted, which is yellow, and then green – open with the Covid-safe plan. So obviously every business wants to be in the green section… as quick as possible."
But key information was still missing from the template, he said, such as the dates or infection thresholds dictating when each phase would begin.
"That's the missing link. We can do all this work, but what we need to understand is: how do you move from red to orange, and from orange to yellow? How do you move from yellow to green?" he said.
"And importantly, if we do get spot fires, what has to happen in specific industries? Perhaps to move back a phase or a couple of phases to get that spot fire under the control, without necessarily shutting down the whole state."
A leaked document reported by the Herald Sun on Thursday appears to lay out the roadmap for Melbourne residents, including remaining in stage four lockdown for an additional two weeks. But the premier's office was quick to dismiss the document saying that, although legitimate, it was out of date.
"We know every Victorian wants certainty about the future – for them, for their family and for their work. By the end of the week, we will lay out a plan to reopen our state," a spokeswoman said.
Andrews confirmed the roadmap has not been finalised and would be informed by this week's numbers.
Guerra said the leaked document was "fundamentally different" to those the state government provided the chamber.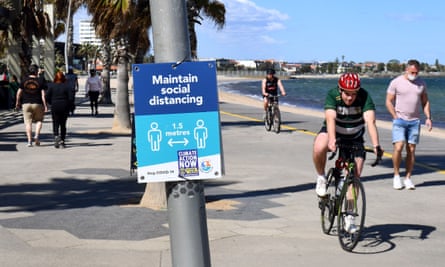 "I've not seen that document before. It bears no resemblance to the document that we've been working through," he said.
"Even the language in terms of the common requirements are different. There was no four traffic light phase … and quite frankly, we're going to keep focusing on the template that the premier spoke about because we expect that will be the template when he talks on Sunday."
The leaked document laid out four stages labelled "Stage 4, Lockdown", "Stage 3 PLUS, Stay at Home", "Stage 2, Go Outside", "Stage 1, Stay Aware" and "Stage 0, Covid Normal".
The deputy chief health officer, Dr Allen Cheng, said "the themes are the same", when asked how similar the document was to plans currently being considered.
"But, you know, we're not going to make any final decisions, and we'll announce them on Sunday."
Andrews has previously stated that the stages, although still labelled numerically, would be considerably different from those in the first wave.
Prof Mary-Louise McLaws, an epidemiologist at the University of New South Wales and consultant for the World Health Organization, said key areas, such as workplaces, needed more target restriction this time around.
"What they also will be looking at, I expect, is having an infection control public health expert to walk the corridors of each and every one of those high-risk workplaces, working out where the problems are for the employers," she said.
"Because employers don't know what they don't know."
During the first wave, gatherings in a private homes and in public were eased at relatively the same rate. Gathering in homes proved to be a major source of transmission during the second wave and McLaws said this was a restriction that would need to change.
"Large gatherings in the home, that should be a no, no for a while, I'm sorry," she said.
"Imagine you go and visit somebody who has a large number of people, you're day three, or day four, you're now infectious to others."
This sentiment was echoed by Andrews, who admitted that large at-home gatherings would be allowed at a considerably later stage.
McLaws also pointed to areas that were of less concern than first expected and could therefore be eased earlier, such as outdoor dining and gatherings. This is consistent with the out-of-date roadmap's "Stage 2: Go Outside" phase, which allowed a range of activities conducted in the open air.
McLaws was one of the first epidemiologists to suggest the "traffic light" infection control system, whereby the government oscillates between different levels of restrictions as case numbers rise in order to avoid widespread lockdown.
She said the term "traffic light" was a misnomer coined by Twitter, and it was closer to a bushfire warning system.
"The green status is like you have an amber burning and you can put your foot on it and it's out. It's always easy for authorities to find the close contacts for that number of infected people."
She said the green zone should constitute 59 or fewer cases each fortnight, around four cases each day. At this level, no extra restrictions would have to be imposed.
"Then it [would go] to amber, that is 60 to 99 cases [per fortnight]. That's when you respond. That's when you might do things like curfew or mask use." That would be for around four to seven cases per day.
"You don't let it get to red," McLaws said.
"The red zone is at 100 [per fortnight, seven or more cases per day]. That is when it just escalates and never gets back down … It just gets a life of its own. It's like a bushfire on all fronts, which is what happened in Victoria sadly," she said.
It's at this point that wider, more severe lockdowns would need to be imposed, the epidemiologist added, but the goal is to never reach it.
On Thursday, Victoria recorded 113 cases and the seven-day average still sits around 100.
Coronavirus
Victorian politics
Daniel Andrews
Infectious diseases
Most viewed
OpenStreetMap
Welcome to OpenStreetMap!
OpenStreetMap is a map of the world, created by people like you and free to use under an open license.
Hosting is supported by UCL , Fastly , Bytemark Hosting , and other partners .
You are either using a browser that does not support JavaScript, or you have disabled JavaScript.
OpenStreetMap uses JavaScript for its slippy map.

AUDIO : Government to release report on employment and productivity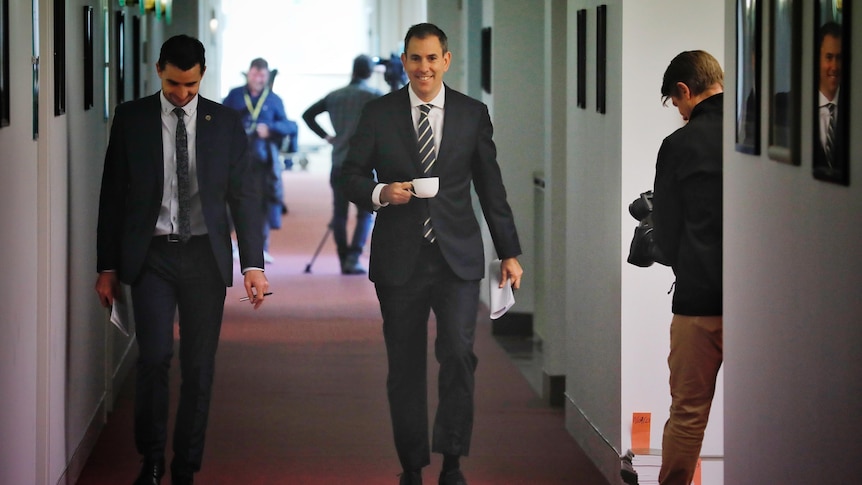 The Employment White Paper will provide a road map on how Australians can take advantage of the big shifts underway in our economy.
Stories from ABC News
Why many indigenous australians still can't access the internet.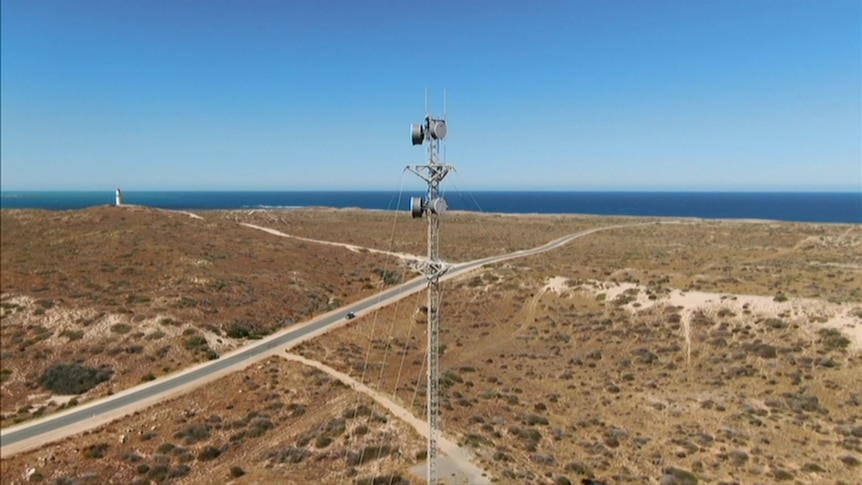 Astronauts home after year stuck in space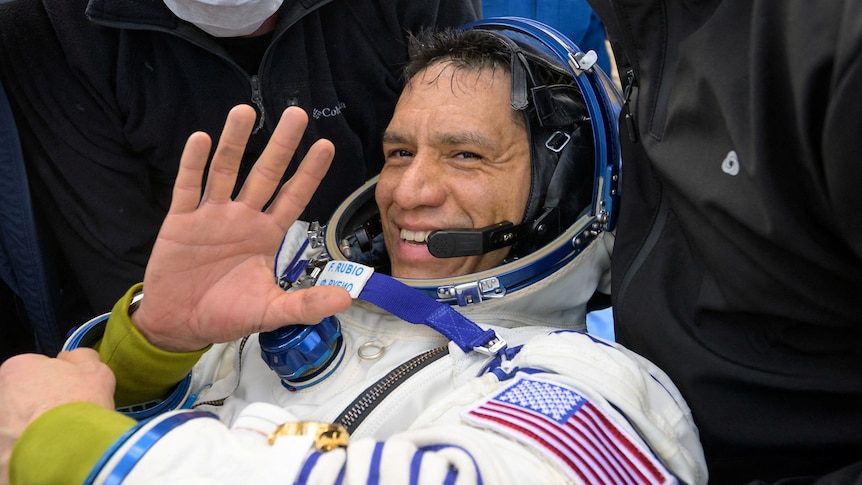 Disability Royal Commission set to deliver final report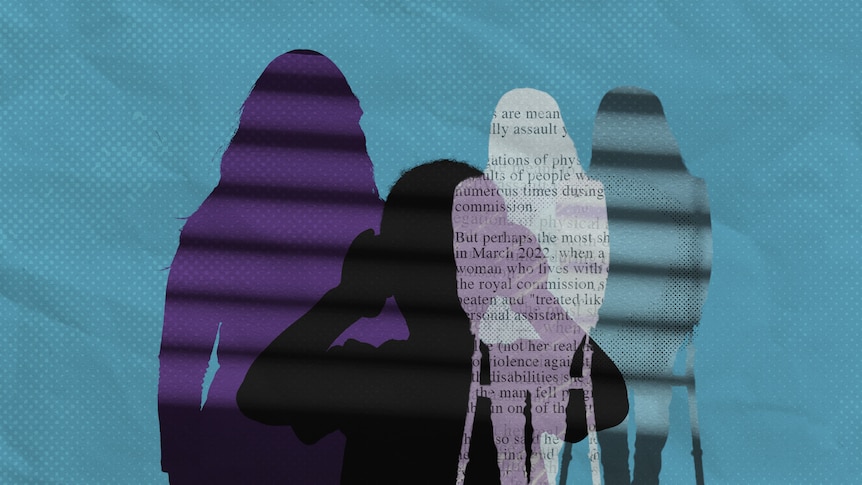 Experts warn of hot weather this footy finals weekend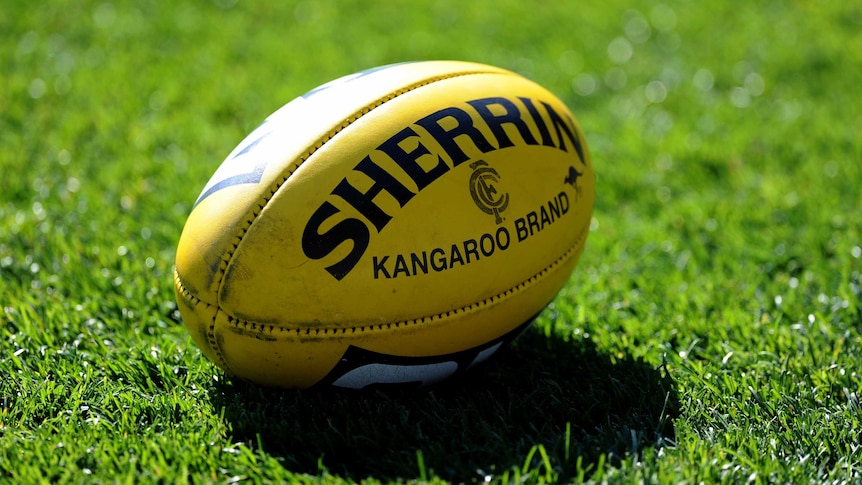 Woodside's gas exploration project faces blow following Fedral Court decision