Awards Season
Big Stories
Pop Culture
Video Games
Celebrities
A Parent's Guide to Understanding the Grading System in Home Access Center
As a parent, staying on top of your child's academic progress is crucial. One tool that many schools use to keep parents informed is the Home Access Center (HAC). This online platform allows parents to view their child's grades, attendance, and more. However, understanding the grading system in HAC can be confusing. In this guide, we will break down everything you need to know about HAC's grading system.
Understanding the Grading Scale
The first thing you'll see when viewing your child's grades in HAC is their overall average grade. This is calculated using a standard grading scale (usually A-F) that varies from school to school. However, it's important to note that some schools may also use numerical grades instead of letter grades.
In addition to the overall average grade, you'll also see individual grades for each class your child is taking. These grades are usually based on a percentage scale and can be weighted differently depending on the class.
Interpreting Grades
Now that you understand how grades are calculated in HAC, it's important to know how to interpret them. If your child has an A or B in a class, they are likely doing well and keeping up with their coursework. However, if they have a C or lower grade, it may indicate that they are struggling and may need additional support.
It's also important to pay attention to any comments left by teachers in HAC. These comments can provide valuable insight into your child's performance and any areas where they may need extra help.
Communicating with Teachers
If you have questions about your child's grades or performance in a particular class, don't hesitate to reach out to their teacher through HAC or email. Teachers are there to support students and want parents involved in their education as well.
In addition, some schools may offer parent-teacher conferences or other opportunities to meet with teachers in person. Take advantage of these opportunities to discuss your child's progress and any concerns you may have.
Encouraging Your Child
Finally, remember that grades are not the only indicator of success. Encourage your child to do their best and focus on their own progress rather than comparing themselves to others. Celebrate their successes and provide support when they need it.
In conclusion, understanding the grading system in Home Access Center can be overwhelming at first, but with this guide, you'll be able to interpret your child's grades and communicate effectively with teachers. Remember that grades are just one aspect of your child's academic journey and providing support and encouragement can go a long way in helping them succeed.
This text was generated using a large language model, and select text has been reviewed and moderated for purposes such as readability.
MORE FROM ASK.COM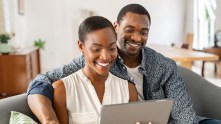 We have a new website!
Home Access Center
Dear Parents and Guardians:
The Home Access Center (HAC) is a program that allows parents/guardians to view their child's school information over the Internet. If you used the system last year, your username and password should not have changed. 
Parent/guardian usernames are typically first initial.last name.  For example John Karnes username would be j.karnes
If a parent/guardian has logged into HAC before but does not remember the password, click the forgot password link.  The HAC username or email address can be entered to reset the password.
If a parent/guardian did not receive his/her username and initial password, please contact your student's school. 
Please remember that your password is case-sensitive !
~To log in to Home Access Center go to the following URL:
https://hac23.esp.k12.ar.us/homeaccess
       * Select West Fork School District and enter your username and password.
  ~How do I get a username and password?
If a parent/ guardian did not receive or does not know his or her username and password, please contact your child's school. 
  ~How do I get help to reset my password?
Once a user successfully logs in, users can reset their password by hovering over their name and clicking on My Account. If you don't remember your username or password, the Forgot My Username or Password feature will send an email message with instructions on how to reset your password. If no email was provided, please contact  your child's school.
  ~What should I do if I see that my contact information is wrong?
The guardian's email address can be edited directly on the "Registration" page. You can view your email address and phone numbers by clicking the "Edit Information" link at the bottom of the "Registration" page. The guardian can edit his or her email address if it is incorrect. Additional email addresses, phone numbers, or the home address can be corrected by contacting your school and asking them to update the information.
If you have multiple students in the district and do not see them all in the My Students section, please notify your child's school.
  ~ Week View 
Includes a summary of the students schedule, discipline, attendance and classwork.
Displays a student's Scheduling, Assignments, and Attendance information for the current week. Previous and future weeks can also be displayed. Links are provided for viewing scores and other details on individual courses and assignments, and emailing teachers
View class schedules
 To view your student's class schedule for a specific day of the week, click the day's link above its column. For example, to display Monday's classes on the Schedule window, click Monday. The window lists periods, times, courses, teachers, and rooms.
 To view your student's complete schedule, click View Full Schedule to display the Schedule page. Besides the schedule of all courses in the current school year, the page lists requests for the next school year. For more information, refer to the Classes > Schedule Page topic.
Attendance from the Week View screen is View Only.
View other weeks
 To display the week view for other weeks, use the arrows to navigate forward or backward a week at a time. To return to the current week, click Today .
Display course work for the current average
 Current average displays a column, if configured by the district.
 To display assignments and scores associated with an average, click the average's link.
Display course details
 To view additional details on a course, click its description link in the Class column to display the Course window. The window lists the course, building, department, teacher, room, class periods, days, and marking periods. The course's description pulls from the Course Catalog.
Display detail for assignments
 Shows student score/total points.
 To view additional details on an assignment, click its description link to display the Assignment (untitled) window. The window lists the course, assignment, category, dates assigned and due, total points, weight, extra credit, and description. Position the mouse pointer on an assignment to display a summary of the assignment data in a tooltip. Note: If an attachment exists, it is signified in the tool tip and can be accessed through the link. If appropriate, the window also displays scores and competency information.
Send an email to a course's teacher
 To send an email to a teacher, click the teacher's name in the class column, if the name appears as a link. Your email window displays with the teacher's address inserted in the To box.
The calendar displays a month-view of the student's scheduling and assignment information, as well as activities and events. Checkboxes are provided for configuring the type of information that displays, while buttons are included for changing the calendar to a daily or week view. Previous and future months can also be displayed.
~Attendance
Month View – Displays a month-view of the student's attendance that can be toggled to access all months within the current school year. A color legend identifies the type of attendance displayed. Navigate from month to month by using the arrows. Hovering over a date will display detail attendance information. Note: Attendance alerts, if enabled, will be sent to the email provided.
Classwork – Displays course assignments, including the dates assigned, due dates, categories, potential points, scores and any attachments for the Gradebook assignments available in a class. If an attachment exists, it is signified in the tool tip and can be accessed through the link. Note: Attendance alerts, if enabled, will be sent to the email provided.
Schedule – Displays the student's schedule for the entire year. Dropped courses may also be displayed. The user can also select to display the list of requests for the next school year in a separate section at the bottom of the page. Links are provided for viewing detailed course information and sending emails to teachers.
IPR – Displays the student's most recent interim progress report, including courses, marks, absences, and comments for an IPR run based on information in the IPR data warehouse.
Report Card – Displays information from the student's most recent report card run. If available, other Reporting Periods may be selected from the drop down menu.
~Registration
Demographic Tab - Displays the student's basic demographic information, including date of birth, gender, grade, building, house/team, and counselor. Additional information may also display, such as contact information, student and guardian addresses and phone numbers, medical emergency information, transportation to and from school, and sensitive information from the Personal page.
Edit option – Guardians can edit phone numbers and emails, but not addresses. Guardian users can only update fields applicable to themselves and their student(s). For example, an Emergency Contact record could not be updated by the Guardian; however the guardian could contact the school for changes. After edits are made, select Save to exit and save the record.
~User Options
My Alerts – (once enabled by the district) My Alerts allows guardians and students to subscribe and change settings for the types of email alerts to receive for the student. To display this page, hover over the user name in the Home Access Center banner and then select My Alerts. Note: To receive the emails, guardians and students must subscribe to alerts in HAC and must have a valid email address in eSchoolPLUS.
My Account – Allows guardians and students to change their HAC passwords and modify the challenge questions that are asked when users forget their passwords.